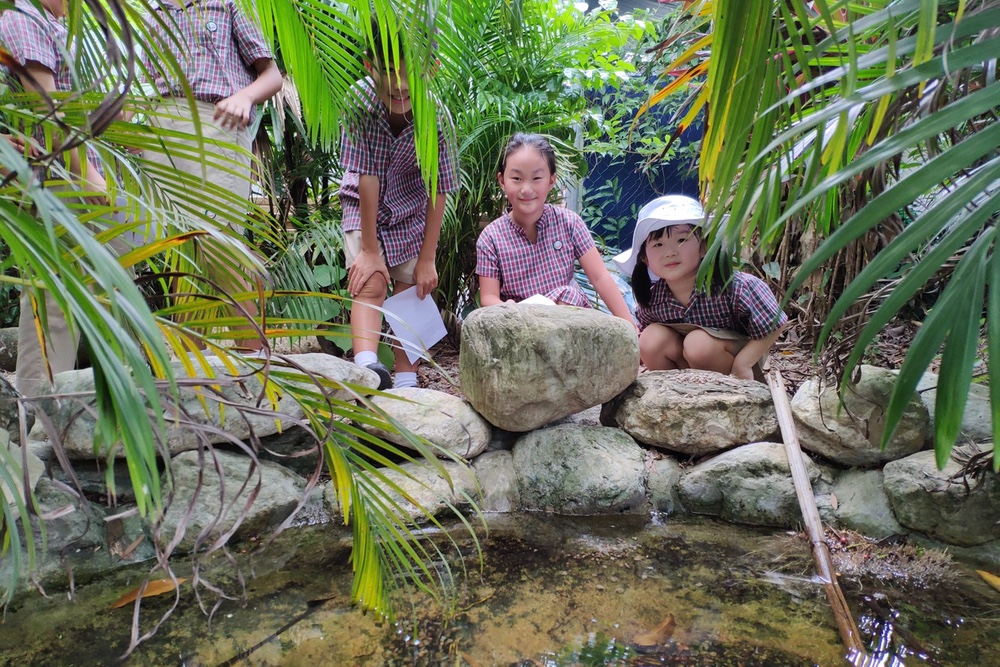 ICHK Hong Lok Yuen's outdoor learning program is moving into an exciting new phase.
Learning outside is now a regular part of our teaching and learning as teachers make greater use of our beautiful campus for innovative lessons and activities.
Our green and spacious grounds provide students with unrivalled opportunities for investigative play, problem solving and creative thinking.
The recent typhoon has given us a plentiful supply of loose parts to enhance our outdoor spaces for creative and imaginative play. We are looking forward to seeing new seating, additional shade, and the revitalisation of our permaculture garden soon.