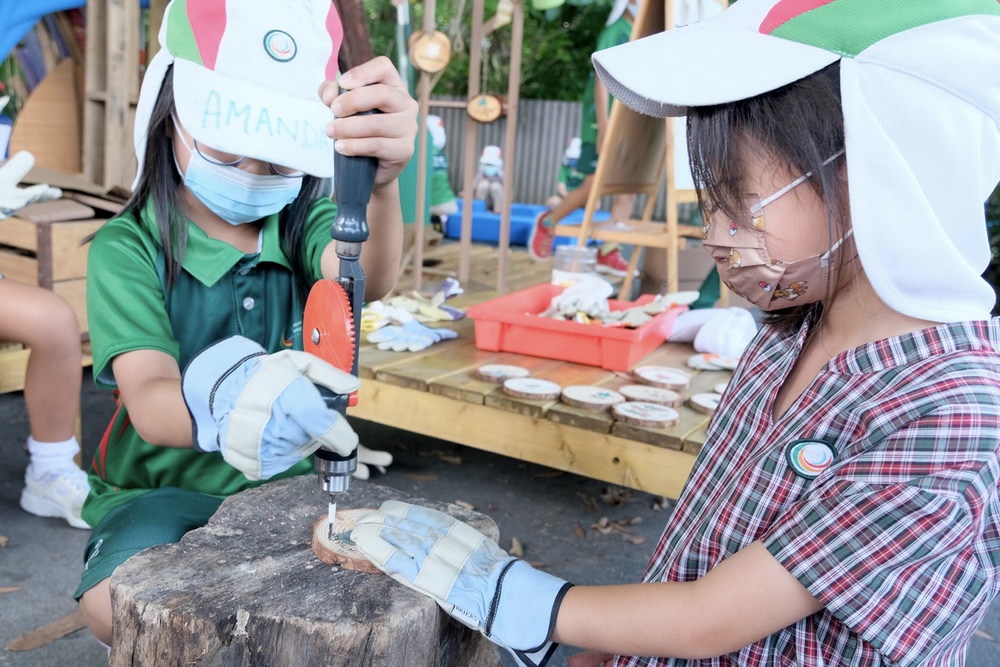 Students have been learning about different native tree species.
In preparation for the mini-forest to be planted at school in August, each student from Year 1-6 has made a wood cookie tag. There will be one for each of the 350 trees to be planted.
The tags feature a student drawing of a tree on one side, and the tree's scientific name and common names laser engraved on the opposite side. The students have drilled a hole for the tag to be hung on their tree when it is planted.
Through this project we hope students learn to appreciate the wide range of native tree species in Hong Kong, and we hope the tags will last for many years to come as the forest grows.