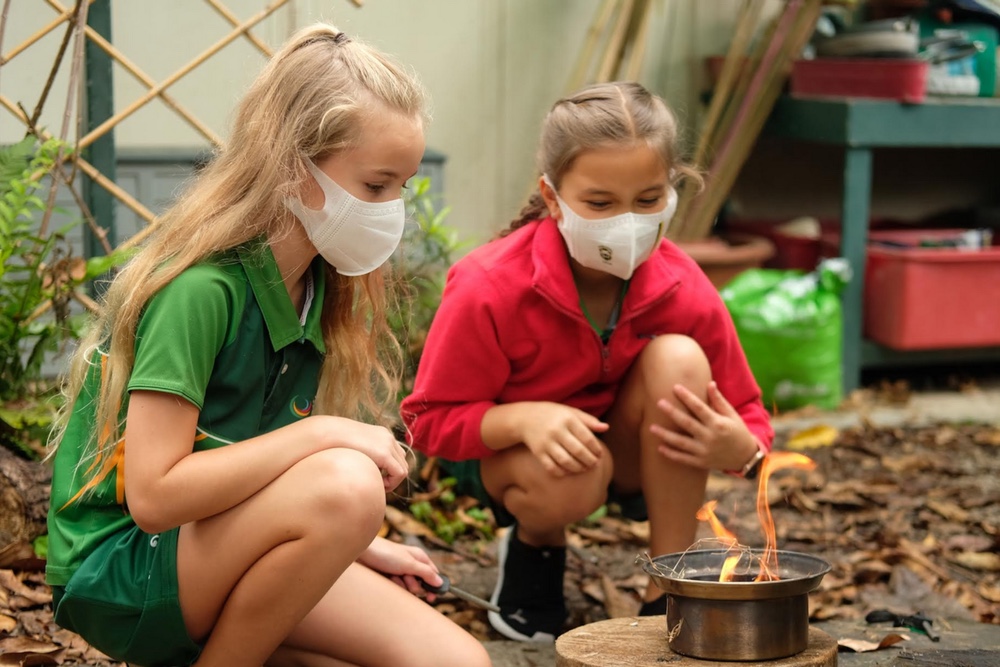 Our beautiful school garden has been the setting for important life lessons in recent weeks.
Students have been learning about the scientific principles of fire, and how to safely light fires, under the guidance of our outdoor educators.
They have been working in The Woods with our team of Forest School teachers.
The students' skills have progressed from creating a spark to maintaining a little fire using fallen leaves and twigs.
The lessons have required lots of patience and perseverance, with the students developing the key skills of critical thinking, problem solving and confidence.
Outdoor learning is a central pillar of our curriculum, providing so many valuable learning opportunities, as well boosting student well-being.