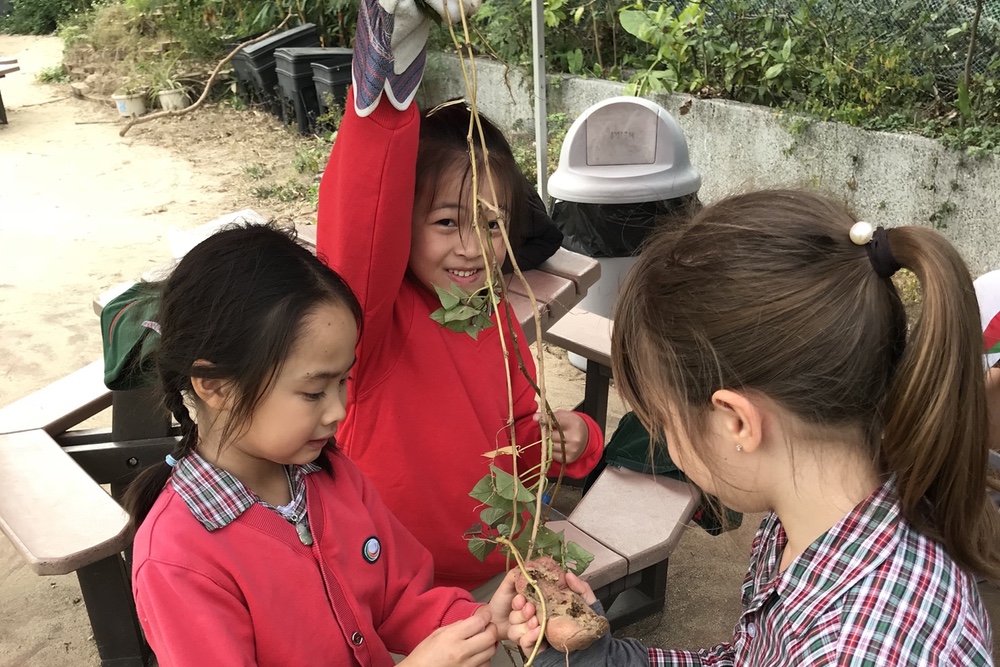 Our Student Landscape Gardeners
Creative students have been helping to landscape our school grounds, as part of our innovative approach to outdoor education.
Year 3 students spent the two weeks before Chinese New Year weeding and preparing the gardens around the school for planting.
They have been thinking about the conditions needed for plant growth, and which plants will support each other to grow and flourish.
Their efforts are part of a Unit of Inquiry on interdependence. They have been learning about ecosystems and have also spent time exploring the beautiful surroundings of our secondary school, and exploring the mangroves in the area.
Their next step is researching and designing the areas around school that they will landscape. The hands-on project has led to huge strides in their learning, as well as helping to promote an attitude of care and concern for the environment.
Learning outside is now a regular part of our teaching and learning as teachers make greater use of our beautiful campus for innovative lessons and activities.
Our green and spacious grounds provide students with unrivalled opportunities for investigative play, problem solving and creative thinking.