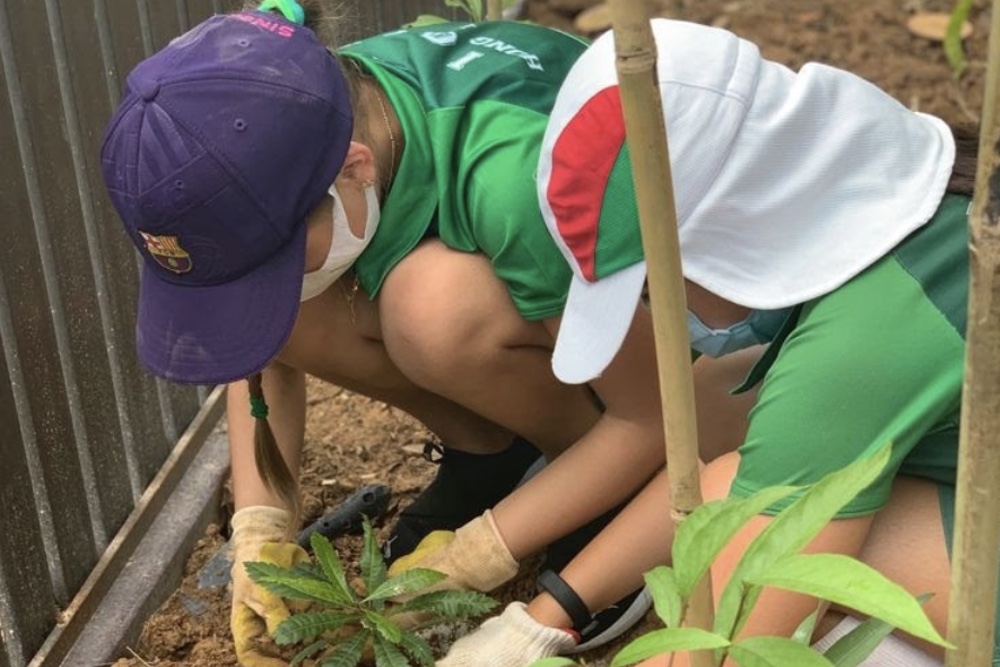 Students have partnered with Nature Maker Labs this week to plant the first Miyawaki forest in Hong Kong.
Children from Years 4 to 6 have planted a total of 352 trees at the far end of our school field in three days.
It means ICHK Kindergarten and Primary will be the first school in the city to have its very own indigenous forest.
Over the next 2-3 years, students will be able to watch as the new forest ecosystem grows and matures on site. Once established it will provide a unique opportunity for the children to explore forest ecosystems, enhancing their knowledge of and love for nature.
The works will cement our reputation as a leader in outdoor learning in Hong Kong, and follow our accreditation as a Forest School Leadership Centre, which is the highest quality mark and level of recognition for Forest School education.