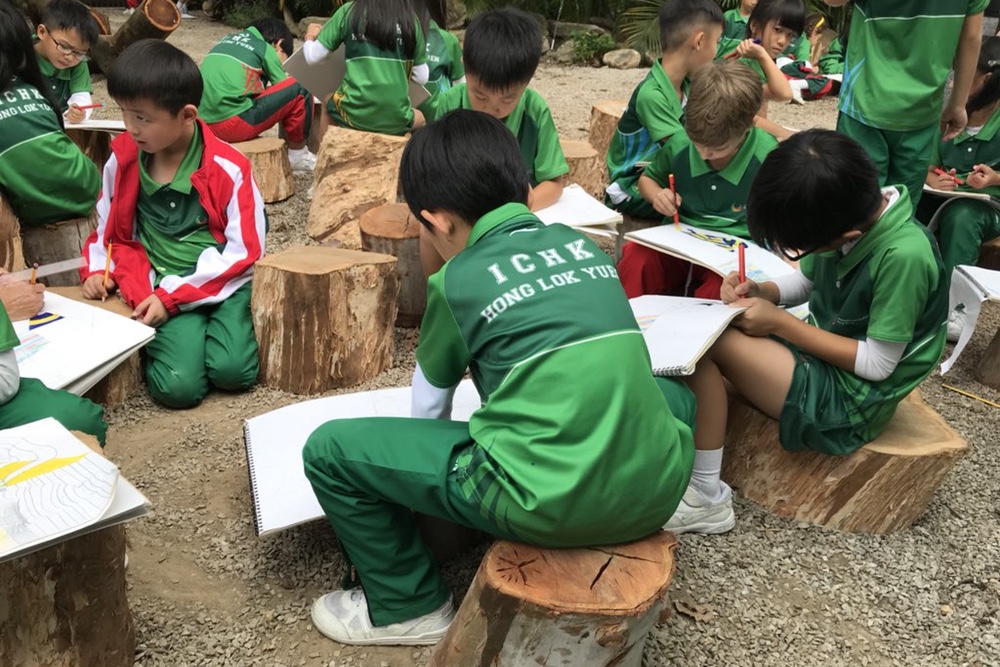 Our New Outdoor Classroom
We are delighted to unveil our new Forest School outdoor classroom.
Renovation of our primary school garden has been completed, and the results are simply spectacular.
The area has been completely transformed over recent weeks, as we work towards our vision of becoming a leader in outdoor learning and Forest School education.
Students are now able to enjoy learning in this outstanding outdoor environment. It is part of our Forest School programme, which encourages children to become independent, solve problems, use their imagination, take appropriate risks within boundaries and initiate learning for themselves.
We are passionate about this programme, and our beautiful green campus at Hong Lok Yuen provides us with the perfect location to develop this pioneering approach.