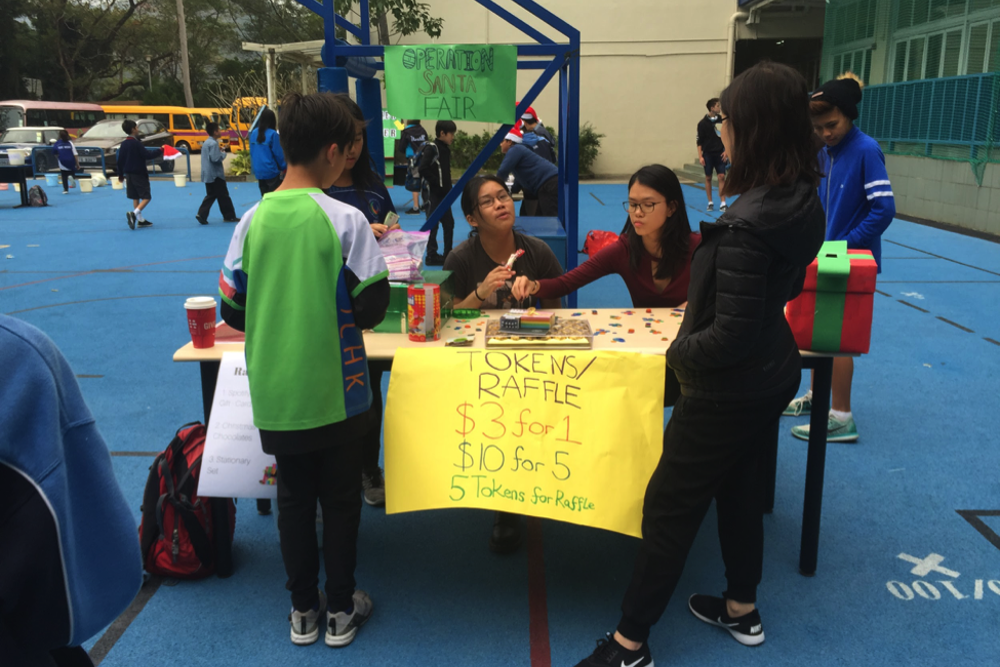 Operation Santa Claus recognises SRC
ICHK's Student Representative Council is being officially recognised by one of Hong Kong's longest running charity drives.
Students from the secondary school have been invited to attend the Operation Santa Claus closing ceremony and accept the award for the most creative fundraising.
It follows a series of fundraising initiatives at school during the festive season, including an Ugly Sweater day, sale of Christmas candygrams, bake sale and an amazing Christmas carnival.
The SRC is the student voice at ICHK and is committed to service and fundraising. It organises ways for all students to participate and contribute to the school community.
Members are delighted to be attending the Operation Santa Claus ceremony, and hope that the Christmas fundraising drive will become an annual tradition at school.
Jointly organised by the South China Morning Post and RTHK since 1988, Operation Santa Claus is one of the largest charitable donation drives in Hong Kong. By January 2017, it had raised more than HK$260 million for over 250 charitable projects.
Congratulations to the SRC members on their fundraising efforts, and thank you to everyone in the ICHK community who supported them.