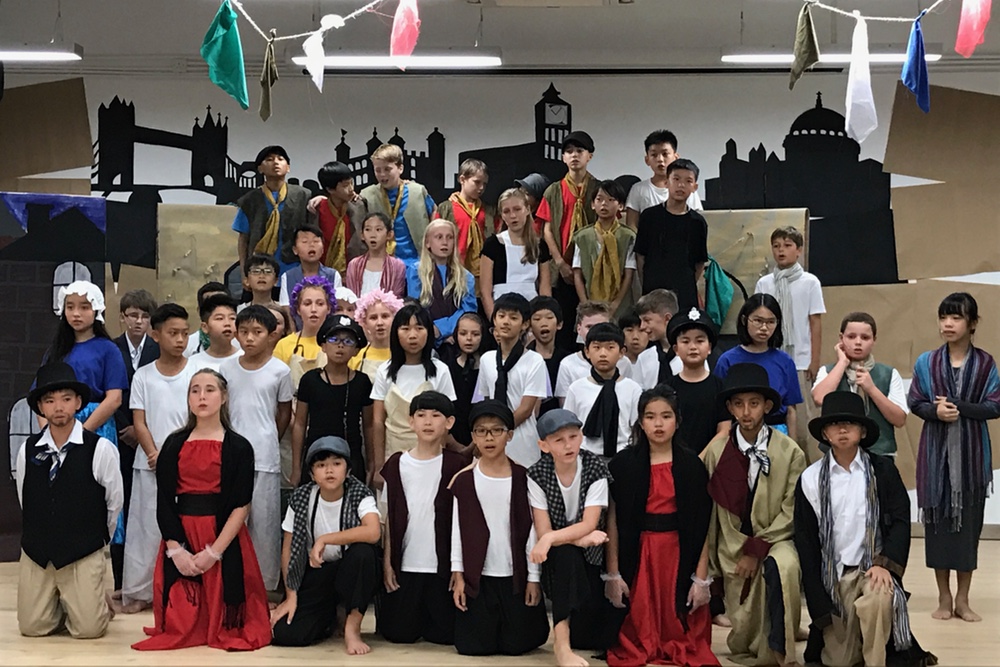 Charles Dickens' classic tale Oliver Twist has been brought to life in spectacular style this week.
Year 6 students staged an end-of-term musical production of the story.
Parents and students were treated to an amazing performance of music, drama and dance.
The story centres around the orphan Oliver Twist who is born into a workhouse before being sold into apprenticeship with an undertaker. He escapes and travels to London where he meets a gang of young pickpockets masterminded by the criminal Fagin.
All students from the school's three Year 6 classes were involved, and drama staff from ICHK Secondary assisted teachers in staging the production.
Principal Ruth Woodward said: "This was an outstanding production, which showcased the many talents of our students. They are to be congratulated for all their hard work and preparation. It was a wonderful show, and a great celebration for them to remember as they prepare to leave us for secondary school."