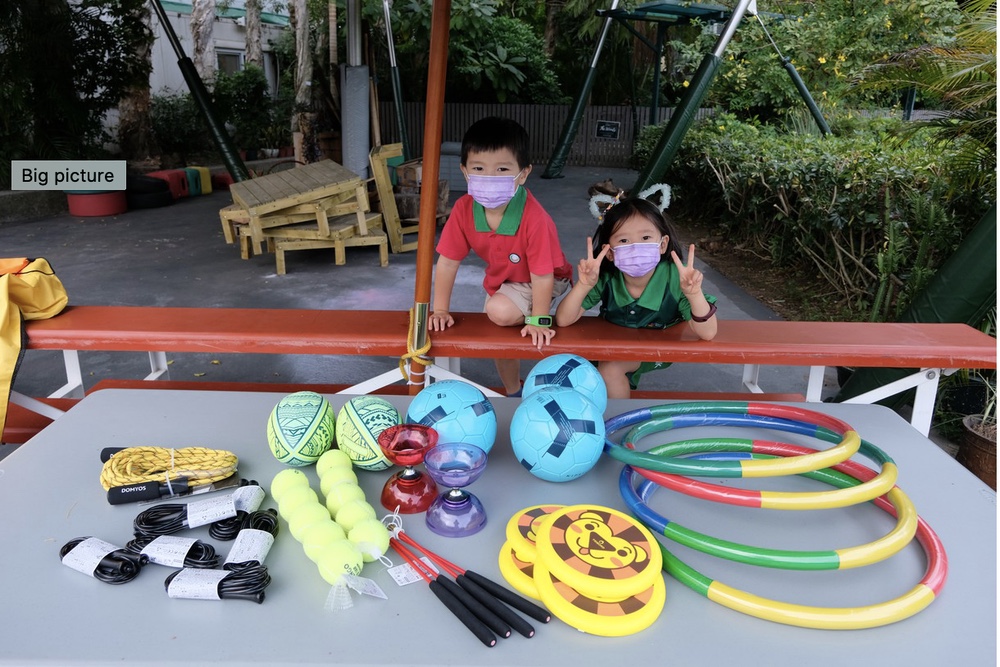 Children across the school are enjoying new outdoor play equipment thanks to a generous donation from the PTA.
A large range of play items has been purchased and distributed from Kindergarten to Year 6.
Each class has received a collection of footballs, rugby balls, basketballs, tennis balls, frisbees, skipping ropes, hula hoops and diablos, for use during playtimes.
The students are being encouraged to be responsible for their equipment, to share and look after it, then return it at the end of their break times.
The money was donated from the proceeds of community events and fundraising initiatives run by the PTA over the past two years.
We are very grateful for the donation, and the new equipment has led to the development of many new games at breaktimes.