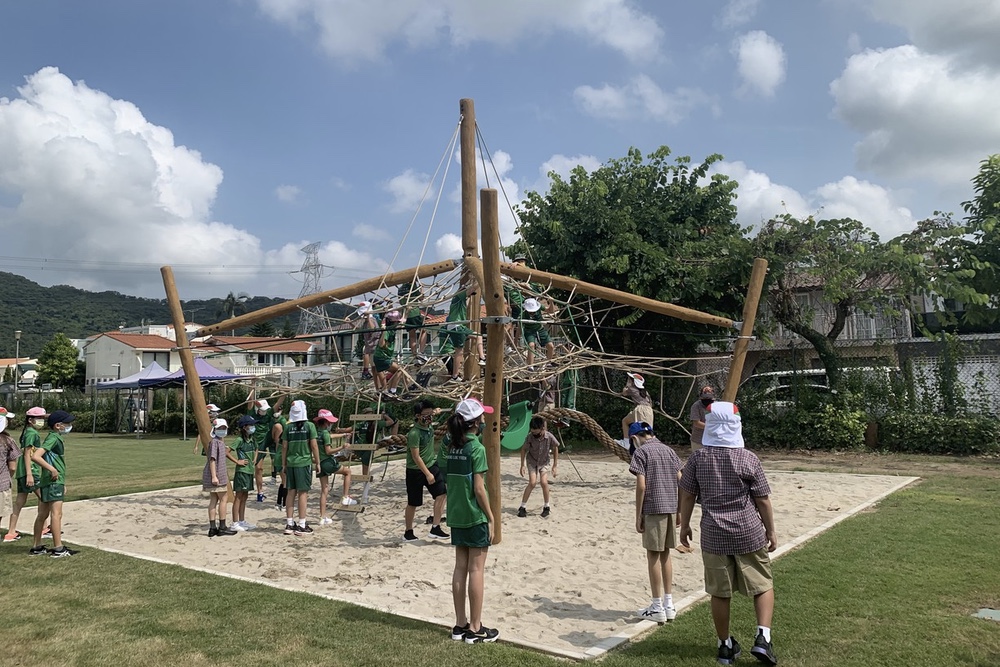 New Jungle Dome for Students
It has been a delight to welcome students back into school after the summer break.
Students have been happy, engaged and full of energy as they have returned to our campuses.
At the Primary school, children have been benefiting from a redevelopment of our outdoor spaces over the summer.
A brand-new Jungle Explorer Dome and sandpit have been installed in our grounds, providing many exciting new play opportunities.
As well as the pure joy of playing, the vertical, horizontal and inclined climbs in the Dome will help to develop important social and physical skills in our students.
We know that if children have access to a rich outdoor environment, they will have greater self-esteem, be more confident and develop better concentration, resilience and independence.
Outdoor learning is a central pillar of our curriculum and we are looking forward to the completion of more improvement works, which will further enrich and enhance the learning opportunities we offer students at ICHK.