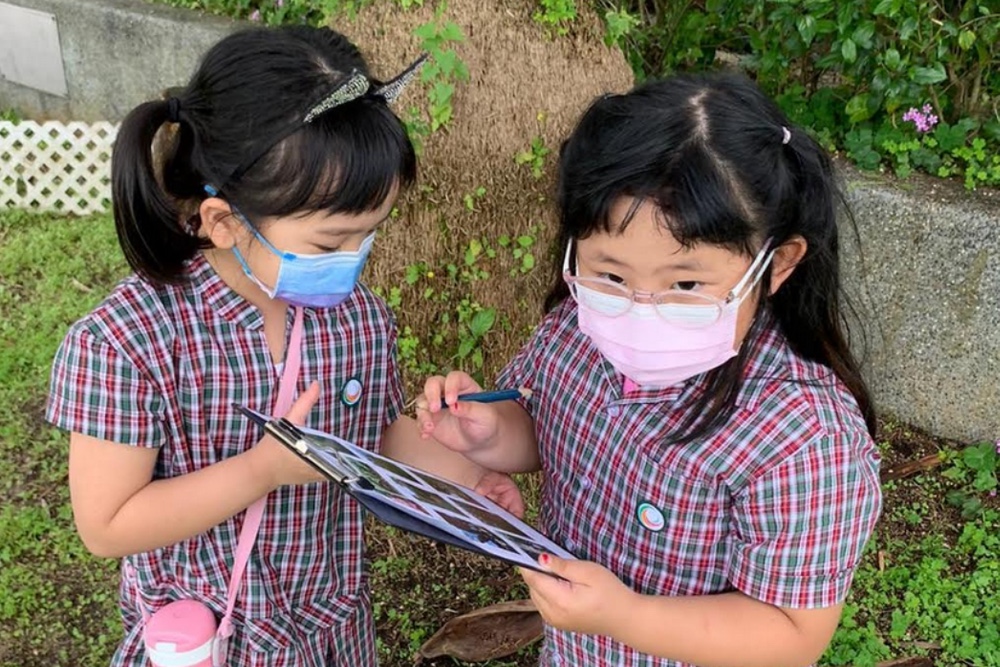 Year 1 students have been enjoying a wealth of new activities.
Our youngest Primary students are learning new skills through play, exploration and discovery.
The children have been engaged in outdoor learning and discovering new materials, to help foster creativity.
During their morning in school they took part in a plant and tree treasure hunt around our beautiful campus. As part of their Unit of Inquiry on Living Things, the students paired up to find common Hong Kong plants and trees. The idea is that they will now recognise those plants and trees around them.
The activity led to a great deal of creative thinking.