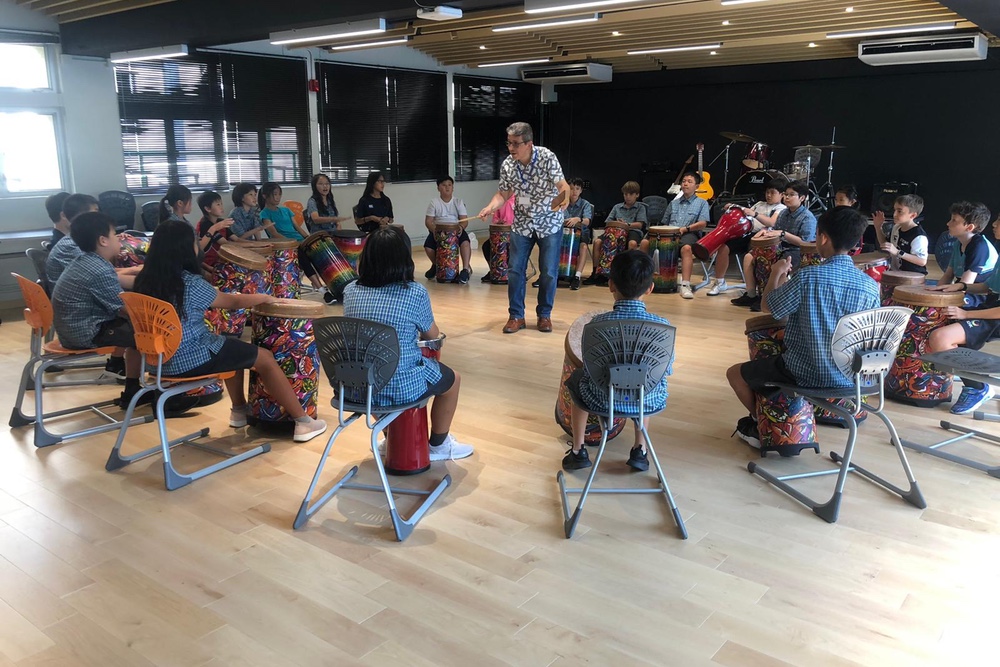 Our new music programme began this week, with wonderful melodies filling the campus.
The first classes for year 7 and 8 students were held, along with our first clinic, where our young musicians began to refine and enhance their skills and work on ensemble pieces. This clinic is initially available for older students and will be opened to Year 7 students after Christmas.
We were delighted by the number of parents who showed their support for the clinic, and encouraged their children to apply.
Acclaimed musician Ricardo Zwietisch has joined our staff, bringing a wealth of experience and passion in this field. He has performed and conducted in Portugal, Brazil, England and Hong Kong. He has been principal viola in the Hong Kong Philharmonic Orchestra and the City Chamber Orchestra of Hong Kong.
Initially this is a pilot scheme for Year 7 and 8 students, focusing on listening, singing and drumming as ways into understanding the basic elements of music.
We look forward to the development of the programme over the coming weeks.