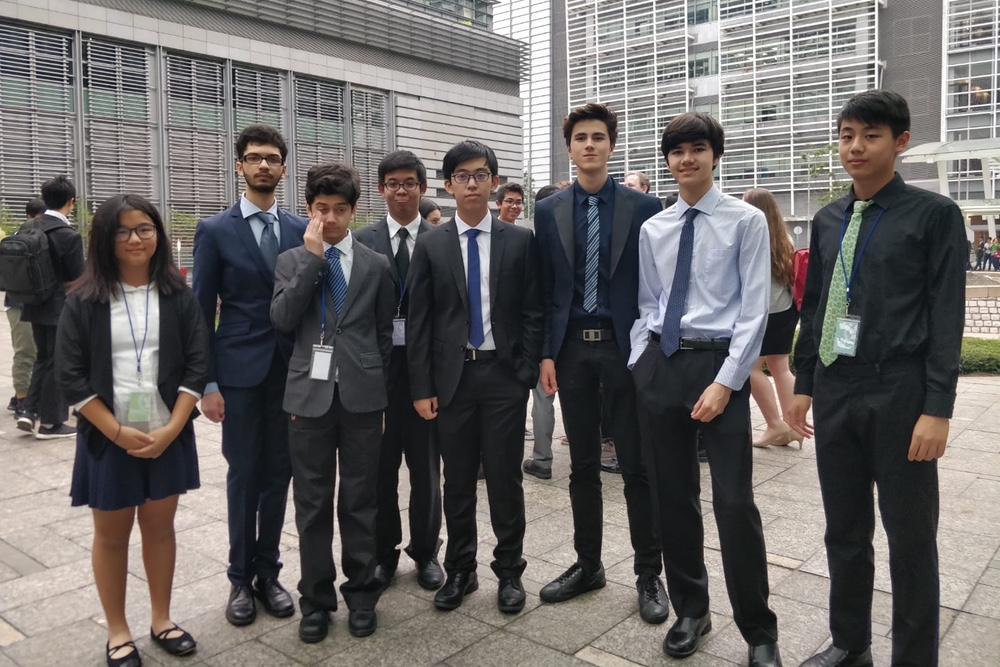 Congratulations to our Model United Nations team who joined hundreds of other students from across Hong Kong for three days of debate at the Hong Kong Science Park.
Our students were involved in the Human Rights Council, the IEAE, the World Health Organization, ECOSOC, and an Historical Security Council.
A special mention goes to our Student Leader Akshay Sharma (Year 13) who began his MUN career at ICHK in Year 7 representing us at an MUN in Shenzhen, and chaired the World Health Organization.
MUN is an academic simulation of the United Nations aimed at raising awareness of global affairs with young people. Students represent a country as delegates, discuss, and draft resolutions on a given topic.
It is one of the activities which helps to broaden and enrich education at ICHK, boosting confidence and helping to develop key life skills like communication, problem solving and team work. Well done to all our delegates.