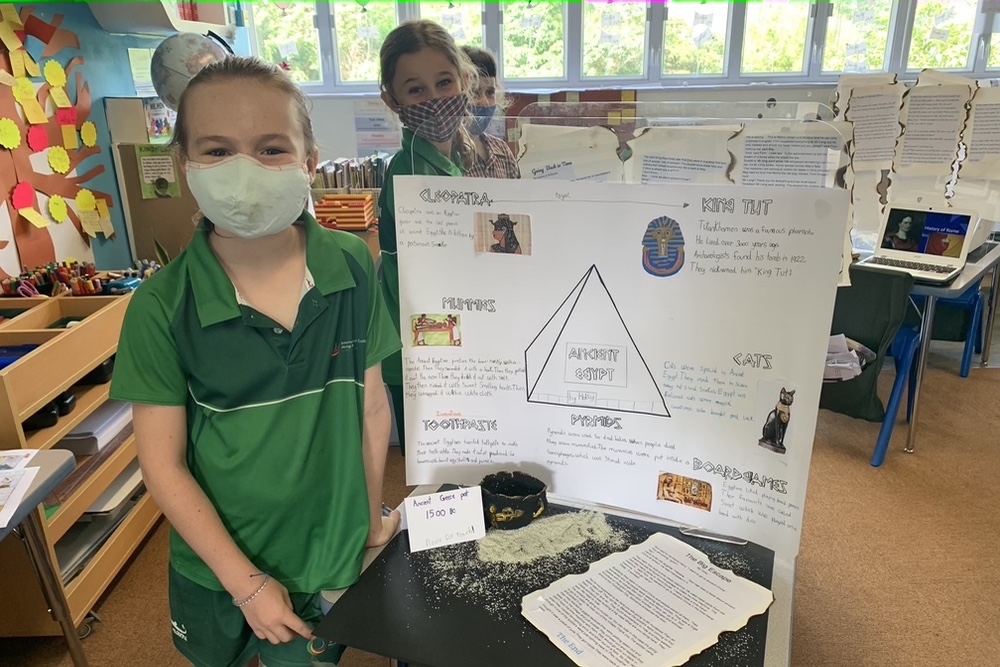 Year 4 students have staged their own mini museum.
The students have been researching historical fictions and artefacts in recent weeks, learning about the past and different civilisations.
Their studies culminated in a museum style presentation in the Year 4 classrooms, with amazing displays of learning put on show.
The children presented posters, stories they had written and chosen artefacts.
Teachers June Gibbard and Susanna Lynam said the students did an incredible job in sharing their learning.