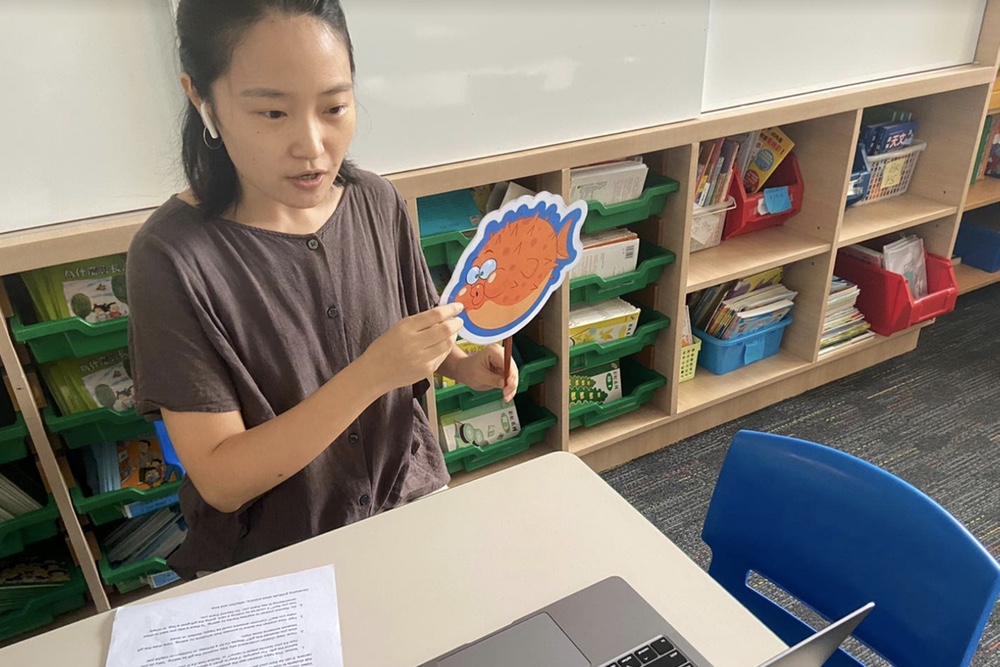 Our weekly mindfulness sessions have been helping students to start Well-being Wednesdays with a positive mindset.
The guided sessions have been run by our school counsellor Kate Kam.
Mindfulness has been scientifically proven to help children (and adults) to focus attention, deal with difficulties, build resilience to stress and develop a positive mindset in both school and life.
During this week's session, our younger students followed a fun breathing exercise with our school counsellor Kate Kam, and then took part in an exercise around gratitude.
They were encouraged to think about the importance of a particular gift and how it made them feel. Practising gratitude helps to develop positive emotions, which is essential for emotional well-being.
We have been very pleased to see students from across the school joining the sessions, and learning the techniques that are so important to their well-being.