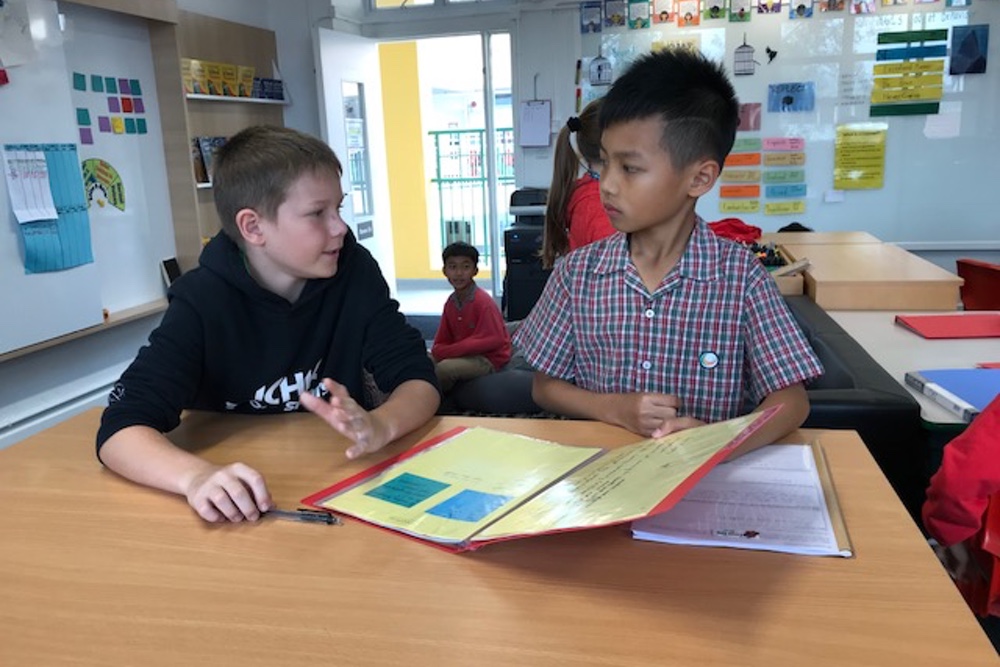 A new student mentorship programme is underway at ICHK.
Students are helping to guide Year 6 students through their PYP Exhibition journey.
They are spending time in our Year 6 classrooms, helping to support, encourage and guide the students into preparing the best exhibition pieces possible. The Exhibition is the culmination of all the learning and skills that students have acquired during primary school. It marks an opportunity for them to share their learning with the community before they move on to secondary school.
We thank the ICHK students for their support and leadership, and their input and experience will be extremely valuable over the coming weeks.