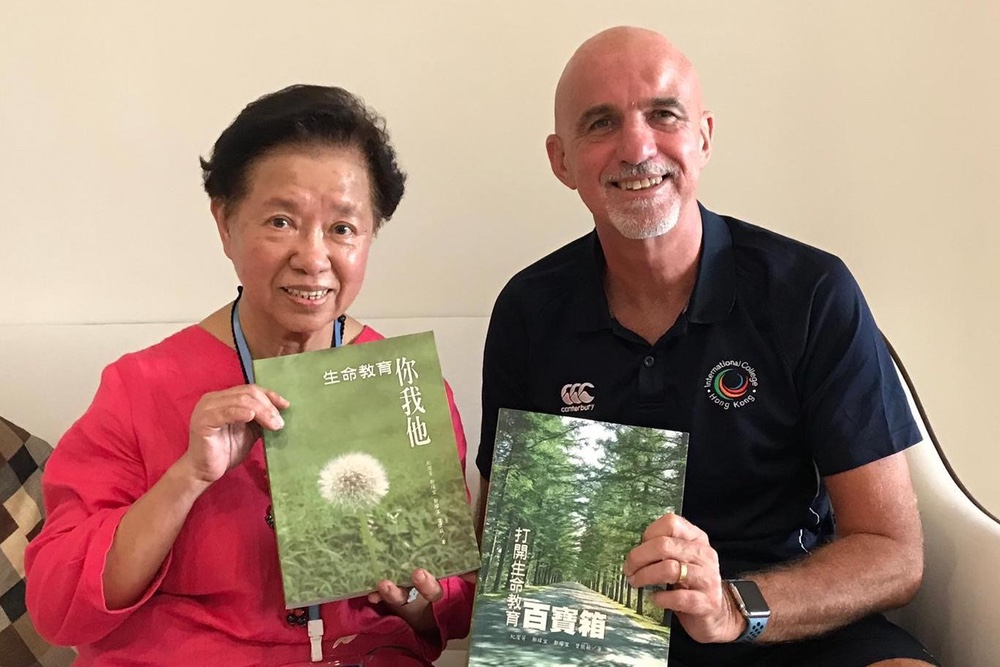 We are pleased to report on a meeting of minds between our Head of School and a leading light in the Taiwanese educational system.
Toby Newton enjoyed a long and meaningful discussion this week with Professor Li, who works as an educational advisor to the Taiwan government.
Her highly acclaimed educational guides are used across all levels of education, from kindergarten to university level.
Toby was introduced to Professor Li at a recent global education conference, where she expressed interest in our pioneering Human Technologies curriculum.
Their subsequent meeting highlighted many common themes in their approaches to learning, most notably the need for young people to develop good habits of mind and to be encouraged to live meaningful and thoughtful lives.
The meeting was the latest in a series between ICHK and educational leaders and think tanks discussing the direction of school in the ever-changing circumstances of the 21st century.
We are delighted at the attention we continue to attract, as recognition grows that our philosophy is the way in which truly to prepare students for the accelerating challenges of a world in flux.