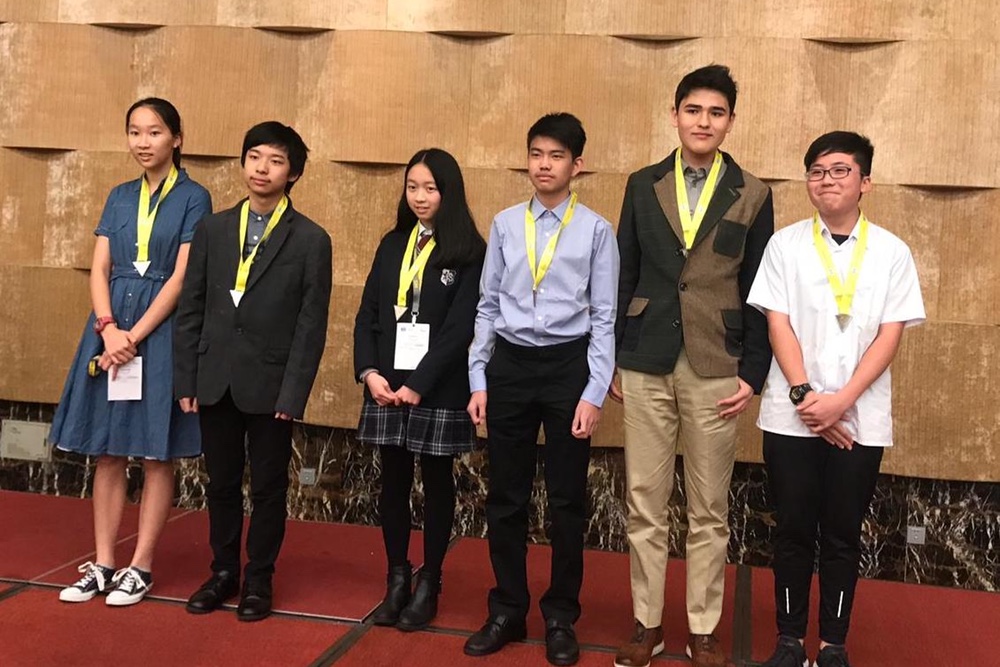 Congratulations to the ICHK students who returned with two medals from the North East Asian Mathematics Competition in Nanjing.
Six of our students joined more than 150 international school students from across the region, to share their enthusiasm for Mathematics and problem solving.
They competed in a total of nine rounds, linked to the attributes of knowledge, strategy, creativity, challenge, collaboration and communication. They include codebreaker, lightning and shuttle rounds.
One of our teams comprised won the Silver Award for their strategic approach to challenges. In addition, we  won a Bronze Award for collaboration, for working with peers from other schools across the region.
The event was an extremely valuable learning opportunity for our students, and we congratulate them on all the hard work and effort put in.