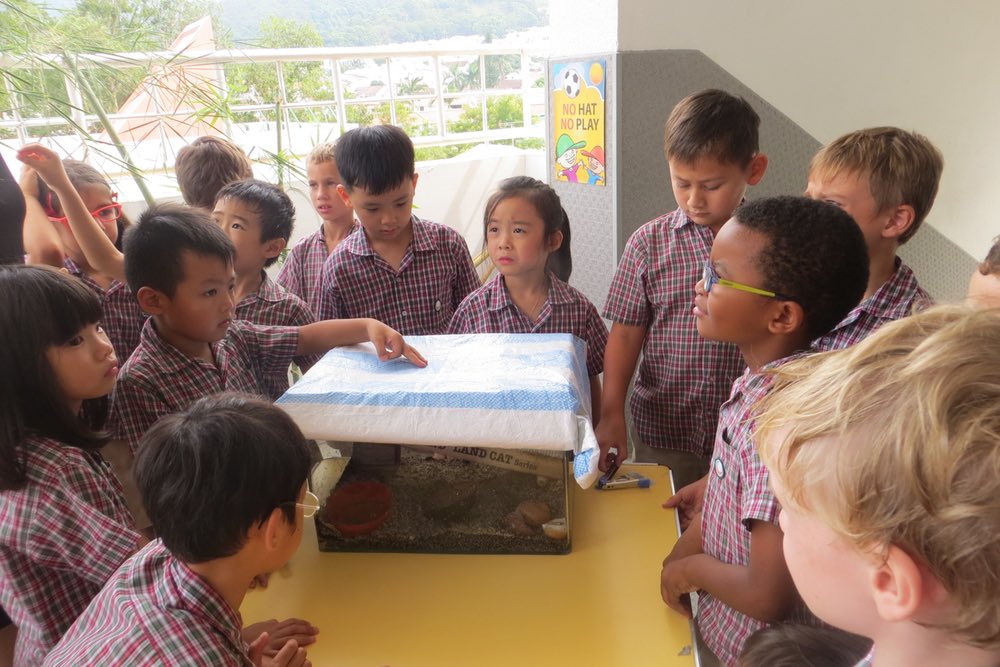 Creative students have been using their knowledge of maths to create a shade for their pet hermit crab.
In response to recent and regular flooding of Herbie the crab's tank, Year 3 students participated in a maths activity to design a sun and rain-shade. They made models, worked in pairs, thought about which materials they might use and be able to grab hold of, and considered what shape the shade might need to be.
Each class member had a turn to help build the shade sail – sawing bamboo, cutting the shade, sticking it all together and testing it. It was an incredible maths inquiry that the children won't forget.