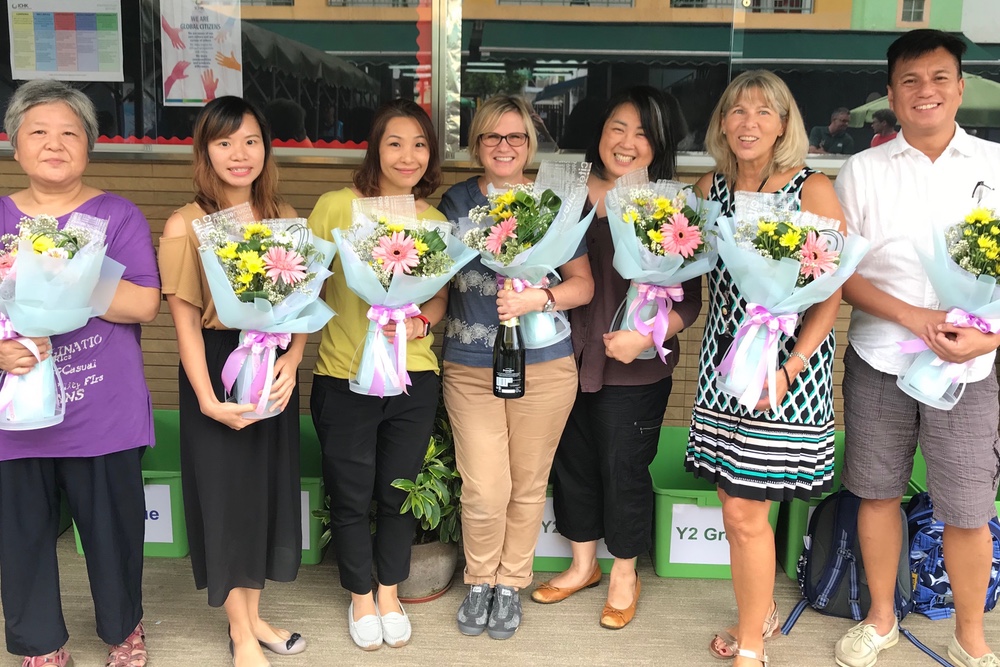 We were very proud to recognise some of our long serving staff, who help to make our school so special.
Presentations of flowers were made to Receptionist Noel Mak, Finance Assistant Ida Chan and Director of Advancement Suzie Nuttall for their five years' service to the school.
Music teacher Nobel Gabasan was commended for 15 years; EAL Leader Nina Shek for 20 years and Kindergarten Leader Lynda Sze and janitor Sing Ying Wong for 25 years.
Head of School Adam McGuigan thanked them all for their contributions and for everything they do for the school.