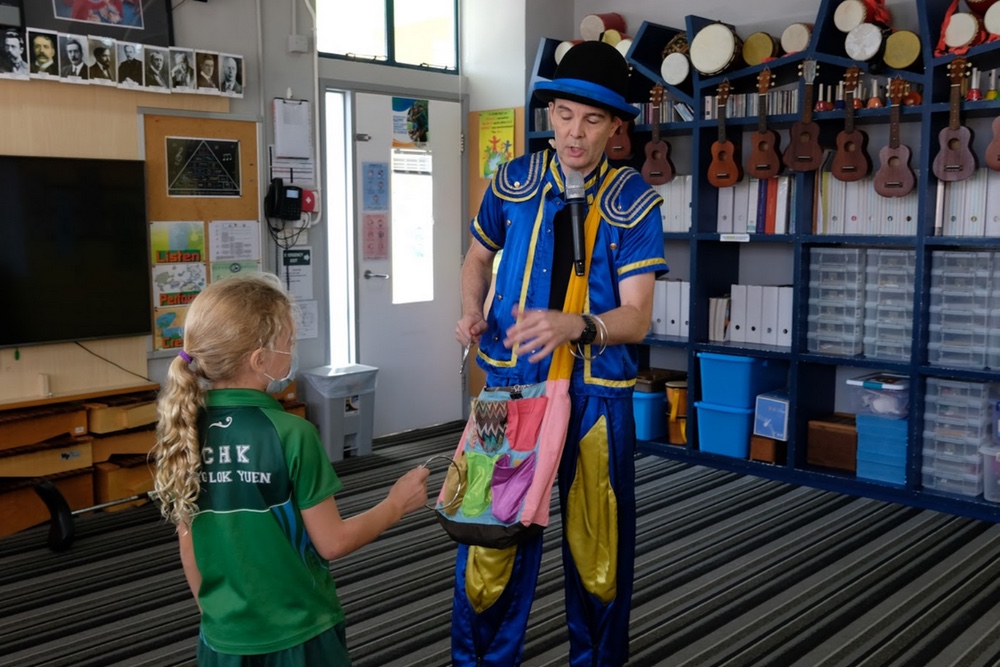 Comedian Funny Benn has been helping Year 3s to think about humour and how laughter impacts their well-being.
He visited school and staged an interactive presentation of comic skills for the children.
All the activities were designed to help the children define humour, and understand that it's a form of communication which makes people happy.
The visit was part of a Year 3 Unit of Inquiry on humour, with its links to well-being and positive psychology, which underpins all our learning and teaching.
The children will be learning new vocabulary linked to humour, as well as learning about the release of endorphins and the effect of laughter on well-being and mood.
Funny Benn's performance led to advances in their thinking, and sparked a great deal of enthusiasm and engagement amongst the students when they returned to their classrooms.