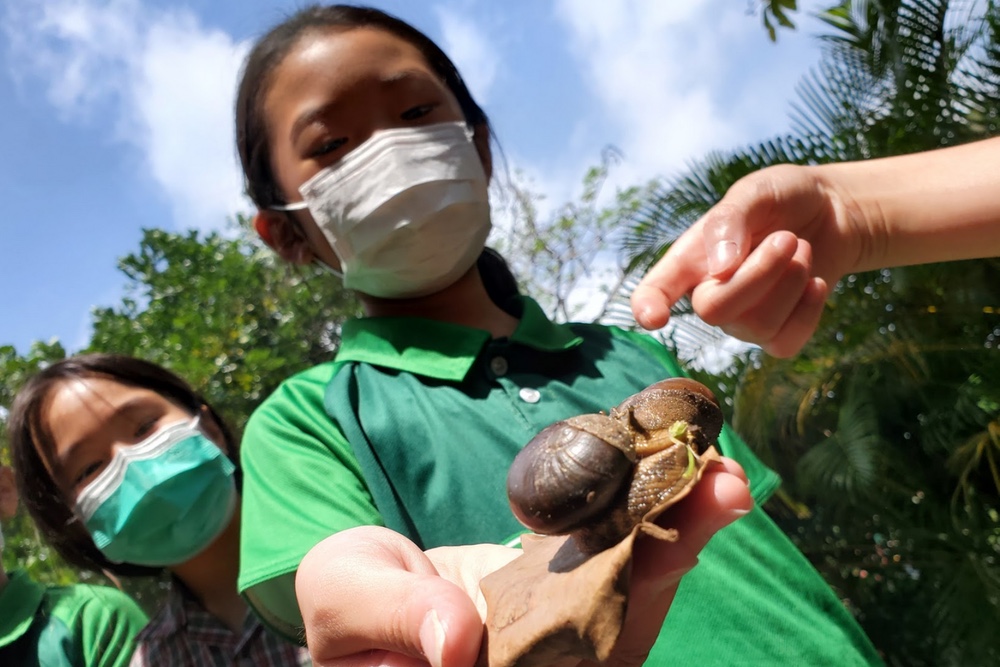 Students are learning all about biodiversity, right here on our beautiful campus.
A wide range of living things have been spotted on our school grounds over the past year, all providing students with unique learning opportunities.
Different species of plants and animals are thriving in our green and spacious environment, and through our outdoor learning programme, students are connecting with nature and understanding more about the living things around them.
The programme is a central pillar of our school and we are looking forward to developing this more with the improvement works that are planned over the summer.
In particular the new mini forest will enable our students to explore forest ecosystems, enhancing their knowledge of and love for nature.
In recent weeks students have encountered skinks, egrets, snails, worms, lantern bugs, and lizards.