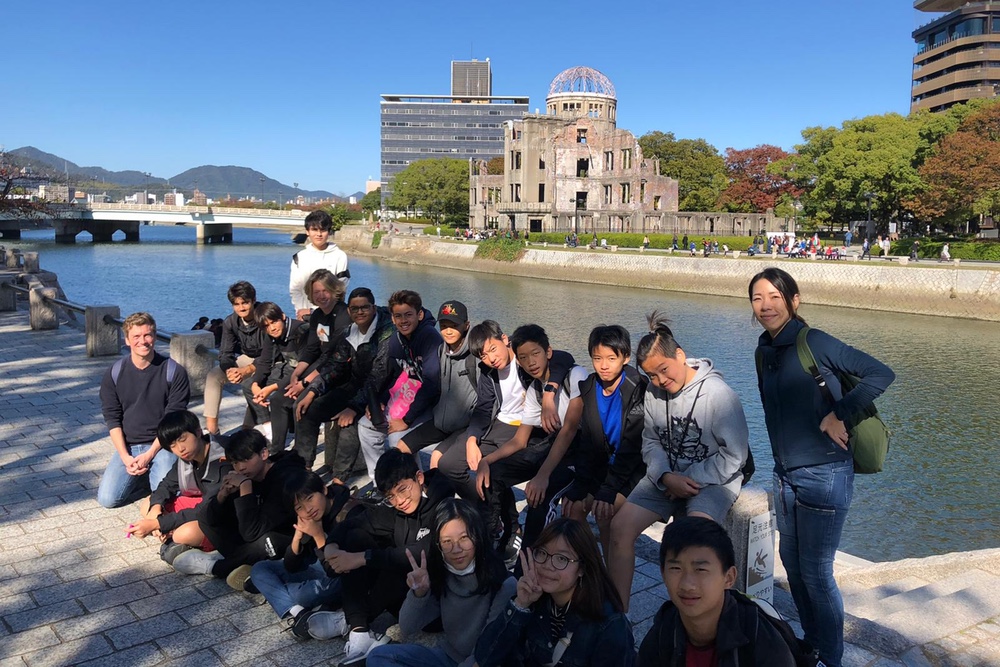 A fantastic CAS+ Week in Japan has been experienced, with our students learning about the history, culture, cuisine and transport systems of the country.
Our group visited the sacred 6th Century Itsukushima Shinto shrine on Miyajima island. They spent time in Hiroshima city, visiting the atomic bomb dome and learning about the atomic bombing of Hiroshima and Nagasaki in the Hiroshima Peace Museum.
A day was spent cycling the Shimanamikaido, traversing the inland sea for over 30km from Honshu to Shikoku, with our students displaying real resilience and determination. They visited Matsuyama castle, sailed to Osaka and spent a day at Universal Studios.
During the week they sampled traditional Japanese cuisine and were introduced to Japan's transport including the subway, bullet train and local train.