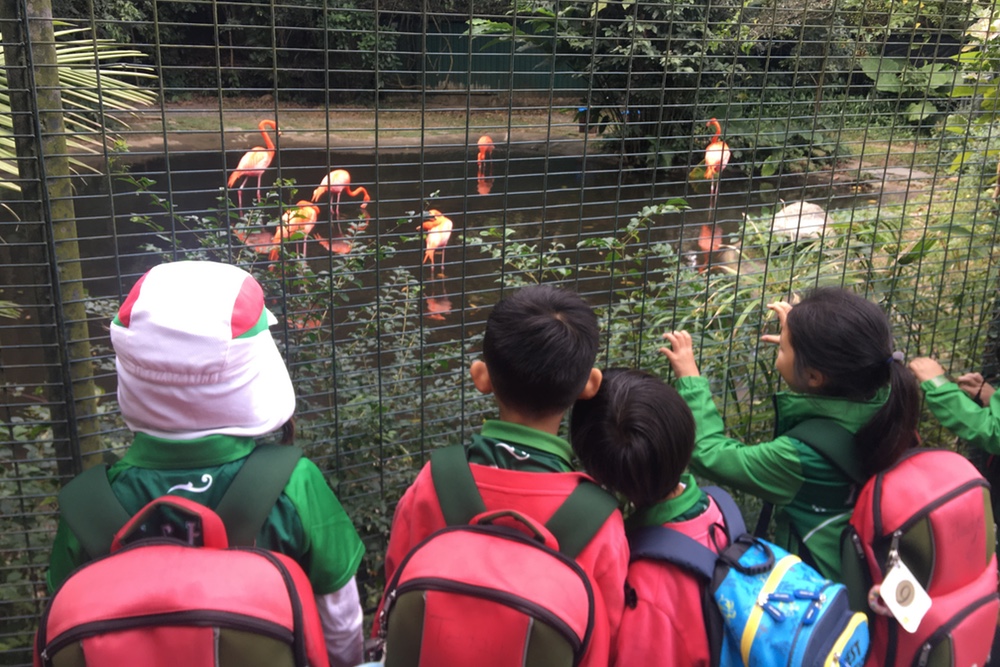 Learning at Kadoorie Farm
A very successful visit to Kadoorie Farm has been enjoyed by Year 2 students.
They visited the nearby farm and botanic gardens as part of their studies into living things.
The children were asked to think about how their actions can affect their relationships with other living things. They worked in groups to draw pictures and illustrate what the words meant to them.
The visit helped them to understand the concept and sparked excitement for the unit ahead, whilst allowing them to explore the beautiful natural environment of the farm.
It also inspired the students to think about how living things are affected through actions, and produce ideas and questions about what they saw and how humans are impacting animals.
The children will continue to think about what living things need to survive and begin to categorise living things into mammals, reptiles, insects, amphibians and birds, back in the classroom.