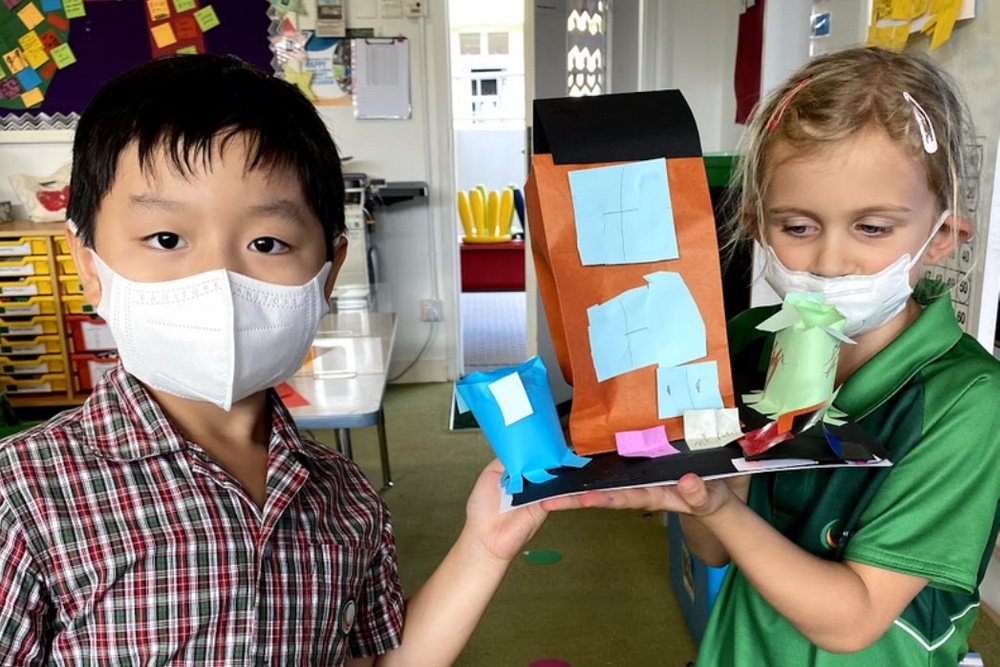 Learning about Communities
Year 2 students have been learning all about communities.
As part of their Unit of Inquiry, the children have been finding out about different types of communities, how they are organised and the rules and responsibilities of people living and working in them.
After spending time exploring these questions, the children have been busy designing and creating their own houses from paper bags. They then worked together to create other buildings in their communities including hospitals and fire stations.
Finally, they worked together to build a community, putting their houses together to form streets and villages. They connected them using train tracks, roads and bridges, before adding other features including swimming pools, shops, hotels, hospitals, people, trains, cars and lakes.
Year 2 teachers Miranda Bundy and Steve West said the learning experience was a great deal of fun, and the children displayed responsibility, team work, creativity, enthusiasm and good knowledge.