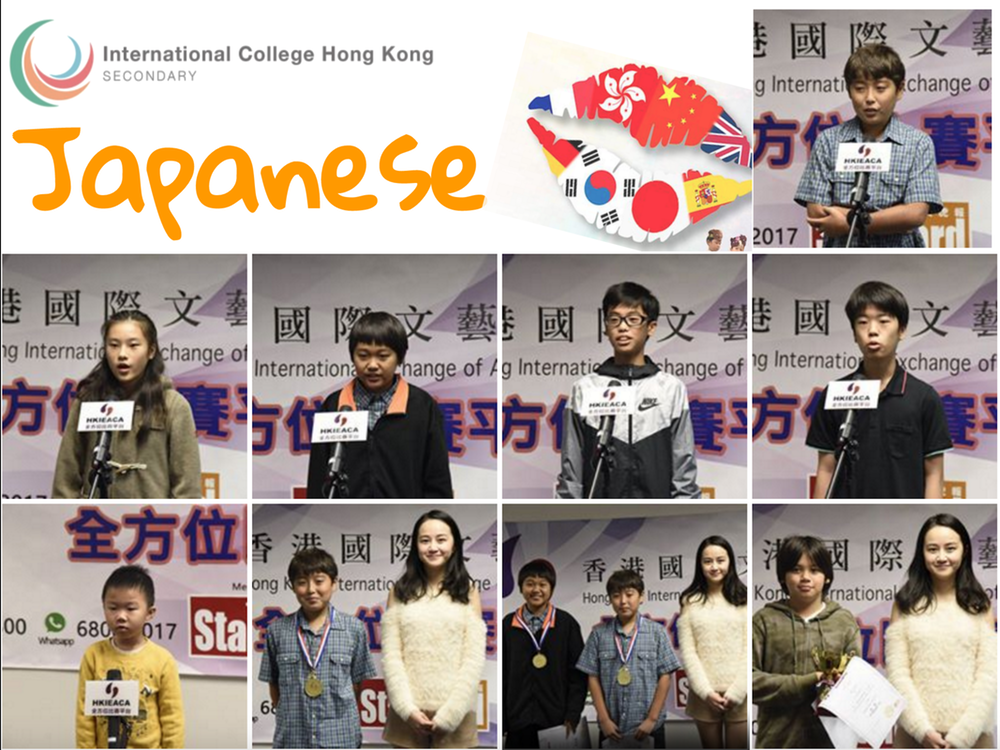 Language Festival Success
ICHK is celebrating after being named 'Best School Overall' at the Super-language Recitation Competition for the fourth year in a row.
Students once again achieved an amazing haul of awards at the prestigious event. They won six 'Champions' awards, three 'First Runner Up, one 'Second Runner Up' and two 'Outstanding' awards.
Students of all ages represented the school in the language divisions of Spanish and Japanese. They presented poems and original pieces, as they competed against students from all over Hong Kong in the 11th annual competition, organised by HKIEACA.
ICHK has performed exceptionally well at the competition every year, and it is an outstanding achievement to be named best school overall for the fourth year running.
Language study is a key strength at ICHK, and we consistently celebrate outstanding examination results. This latest success once again demonstrates
the high standard of language education at our school. Congratulations to all the students who took part, and to our teachers for their expertise.