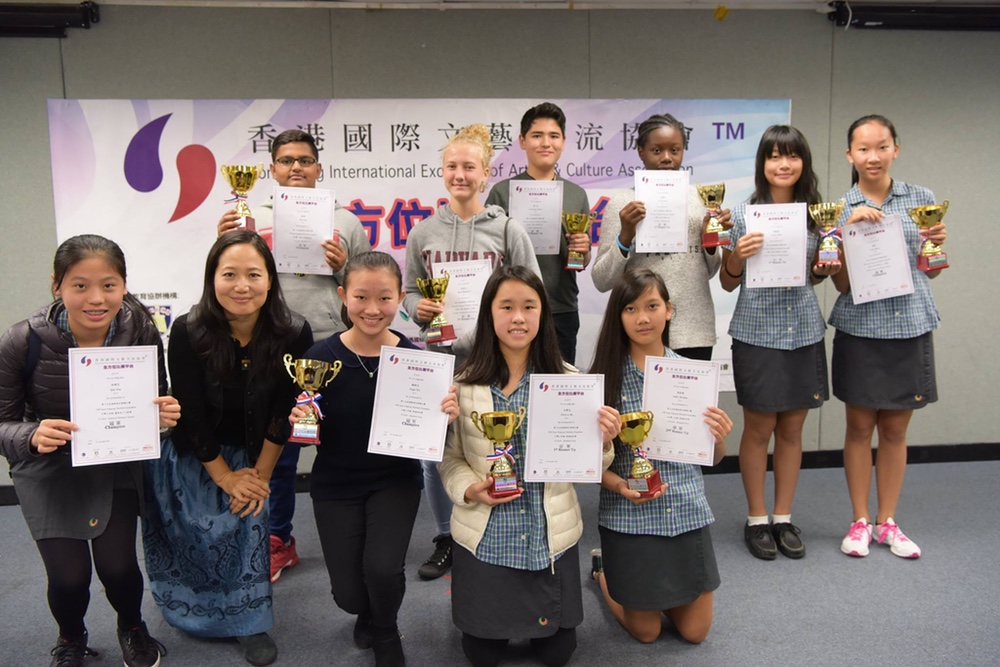 Congratulations to our secondary students on another set of stunning results at the prestigious Super-Language Recitation Competition.
Students won 13 'Champions' awards, six 'First Runner Up' and two 'Second Runner Up' awards.
ICHK has a tradition of success at this inter-school competition. This year 25 students from Years 7-12 competed in the poetry, story, drama and comedy divisions of Spanish, Mandarin, Japanese, German and Cantonese.
We are delighted at the results, and commend everyone who took part, along with our inspirational language teachers who supported our students.