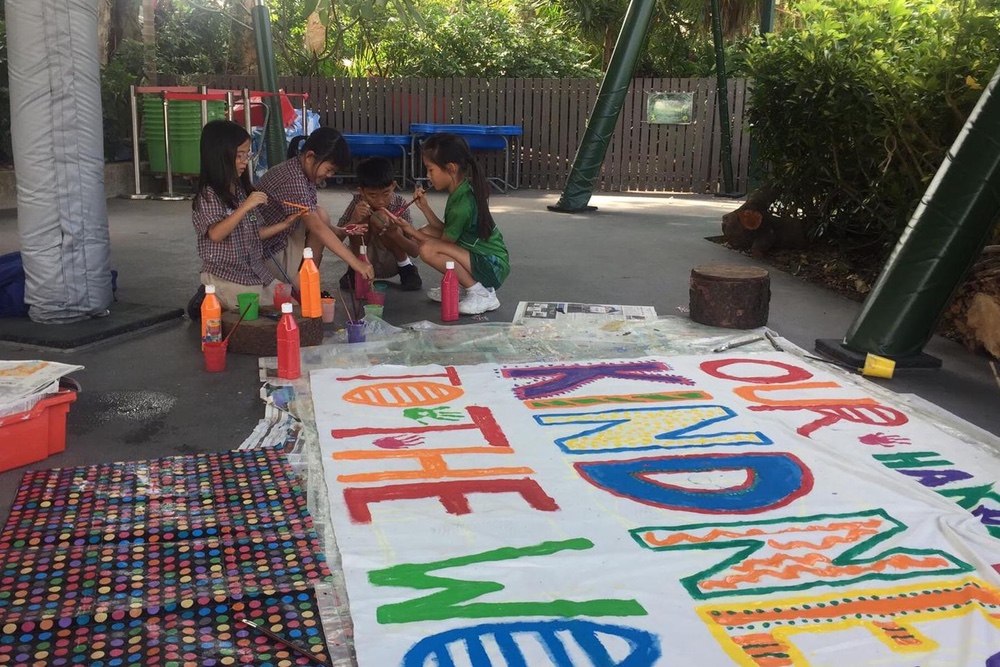 Displays of kindness were celebrated across our school, in honour of World Kindness Day.
Special classroom activities and lessons were organised to engage students in conversations and actions around kindness.
Collaborative art work was completed, stories about kindness were shared and senior students supported their younger peers.
Our Year 6 Pos Ed Posse organised a chain of kindness, with positive messages written on strips of paper and linked to form a chain. It can be seen hanging from the school balcony, along with an amazing kindness banner created by Year 4 students.
The actions were all part of the annual global Kindness Day, which was celebrated as we continue to develop our PERMA+H positive education programme.
Our school is renowned for the nurturing environment we have created, and our curriculum supports the link between personal, social and emotional wellbeing and achievement in learning. We are developing this further by embedding Positive Psychology practices across the school.