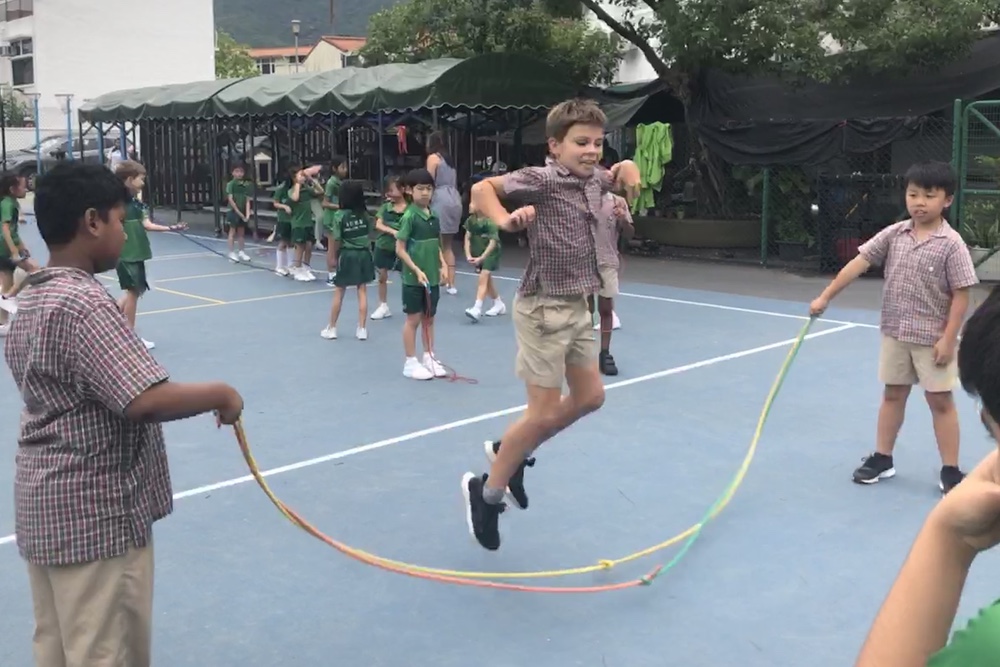 This year ICHK Primary is pleased to be taking part in the annual Jump Rope For Heart Program, organised by the Heart Foundation.
The aim of the Jump Rope for Heart Program is to raise awareness of heart disease and stroke and to motivate the younger generation to adopt a heart healthy lifestyle through exercise to reduce the risk of heart disease and stroke.
The PE department has introduced skipping through PE classes and elements game time. Students are learning how to skip and advanced skipping skills such as criss-cross and double dutch. At the end of the month we will have 'jump offs' where students can display their jumping skills with emphasis on endurance, speed and creativity.
As part of this program students will be asking for sponsorship for the new skipping skills that they are learning. Students have been asked to come up with their own individual skipping goals and will try to achieve these by the end of the month. All money raised will go to the Heart Foundation to research heart disease and strokes.