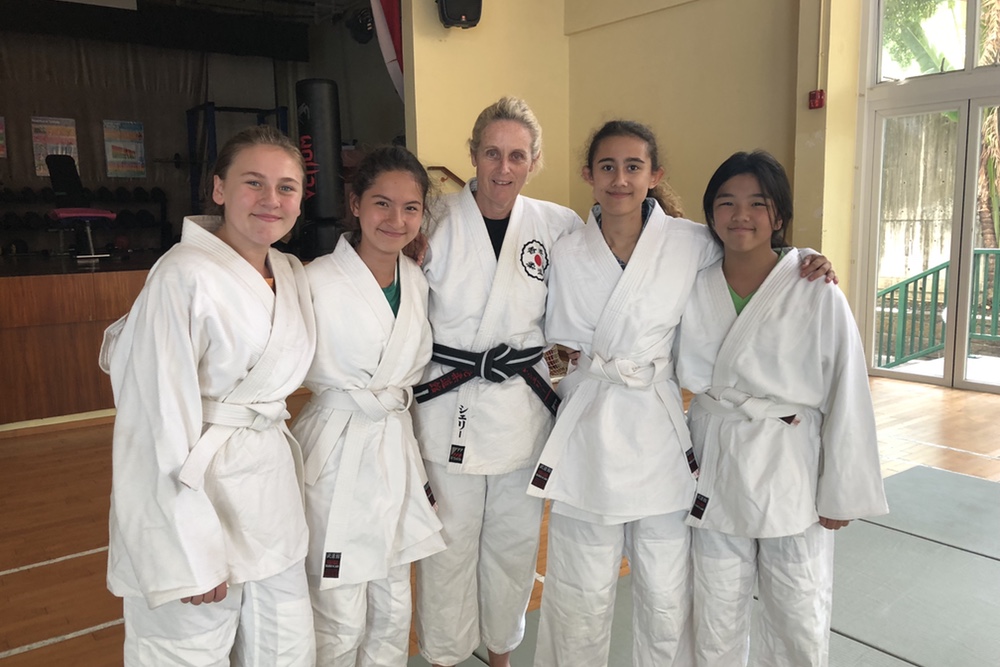 Great progress is being reported at our weekly after school girls' judo class.
Instructor Shelley Bouttle is working with the group, teaching basic moves and techniques.
Judo is an excellent sport for confidence, self-discipline and strength building – all the values we strive to develop in our students.
It is part of a huge programme of after school activities, which help to broaden and enrich education at ICHK.