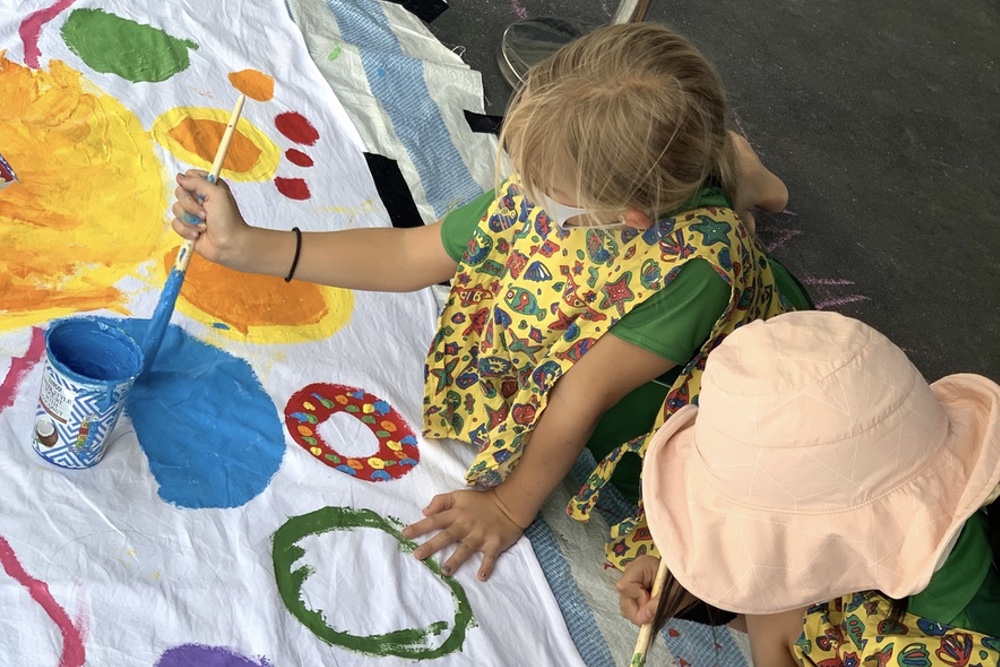 It was a dotty day at ICHK Primary as International Dot Day was celebrated by students and staff alike.
Students have been exploring how to make their mark in Art, and showed their creativity in a series of specially designed art activities.
Students from different year groups collaborated on a dot painting during playtime under the guidance of Visual Arts Teacher Kelsey Long.