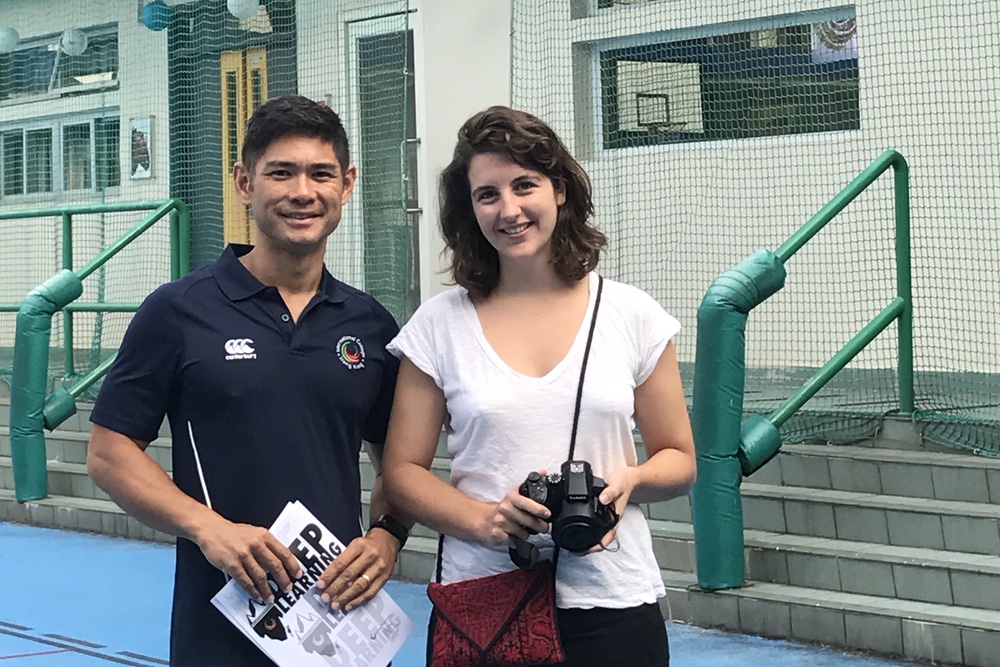 ICHK teachers are being featured in a worldwide round-up of inspiring educators from around the world.
Juliette Perchais visited the school, as part of a 10 month around-the-world trip to meet and learn from passionate teachers.
The 29 year-old teacher from France is visiting selected schools in 14 countries, as she questions how to make education more relevant and meaningful for students. Hong Kong was her third destination, and she pinpointed ICHK after being inspired by the innovative and creative teaching at the school.
Juliette spent a day at school, speaking with teachers, hearing their stories and learning about ICHK's pioneering approaches to education.
She will be sharing profiles of our staff and what she has learnt from ICHK on her website www.storiesofinspiringteachers.com over the coming weeks.
We were delighted to meet Juliette and to hear how inspired she was by her visit to ICHK. We look forward to sharing her stories once they have been published.