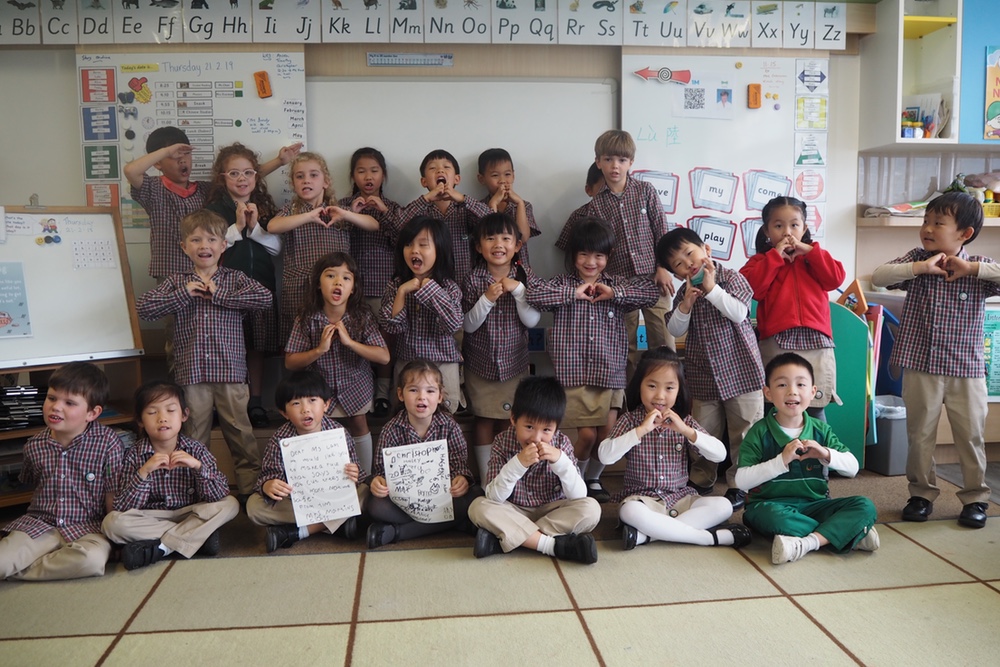 ICHK's Caring Campaigners
Caring Year 1 students have called on the Hong Kong Government to take action to protect trees in the territory.
Children in Mrs Martin's class have been learning about living things and the natural environment in recent weeks. After a class discussion, the students expressed their concerns about trees being cut down and the impact on birds who live in them; and on humans who need the oxygen.
One student, Millie Royds, passionately suggested that the class write to the Government to highlight the issue.
The students were all delighted to receive a reply this week, to say that their letter had been forwarded to the Environment Bureau.
The letter from Mandy Shum, Private Secretary to Chief Executive Carrie Lam said: "Thank you for writing to us to share your concern for the nature. We are delighted to see our youngsters' passion in protecting our environments. We have conveyed your letter to the Environment Bureau for reference. May I take this opportunity to wish you all the best towards your studies."
At our school, students are encouraged to be thoughtful, to care for others, to understand the importance of serving the community and how, through their actions, they can make a difference. We commend the students of Year 1 for displaying these values.