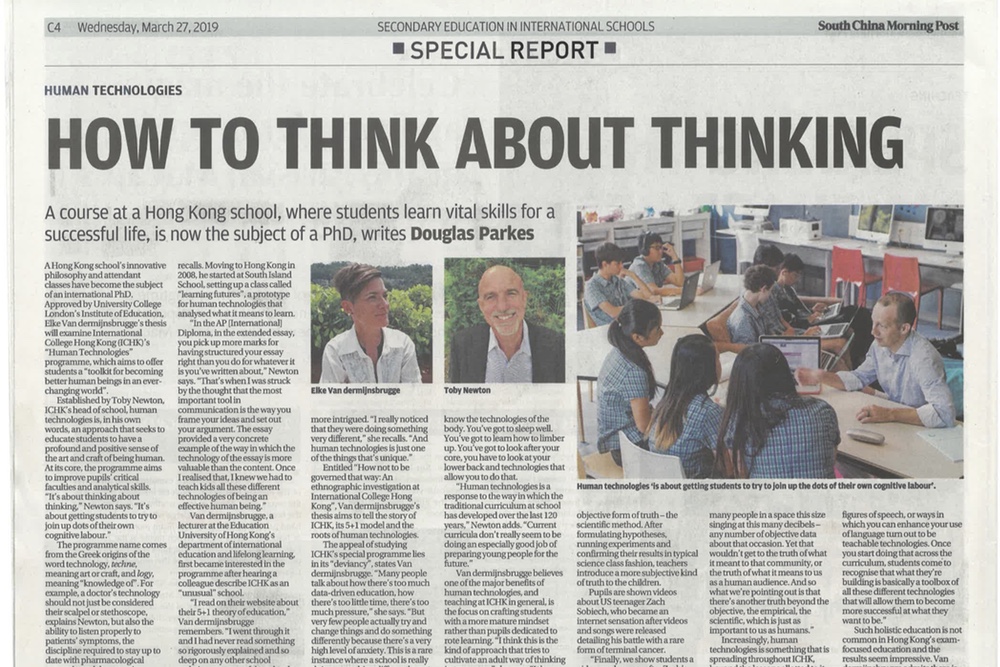 ICHK is hitting the headlines again today.
We are delighted that the SCMP has featured our unique Human Technologies programme in a special educational report.
The article is a positive celebration of our programme, and a fantastic explanation of the theory and practice of our course. It includes the news that it is to form the centre of a PhD research project at University College London.
Education University of Hong Kong lecturer Elke Van dermijnsbrugge has received approval for the research proposal, which focuses on our school and approaches to education.
In her words: "I really think Human Technologies has the potential to change the world."