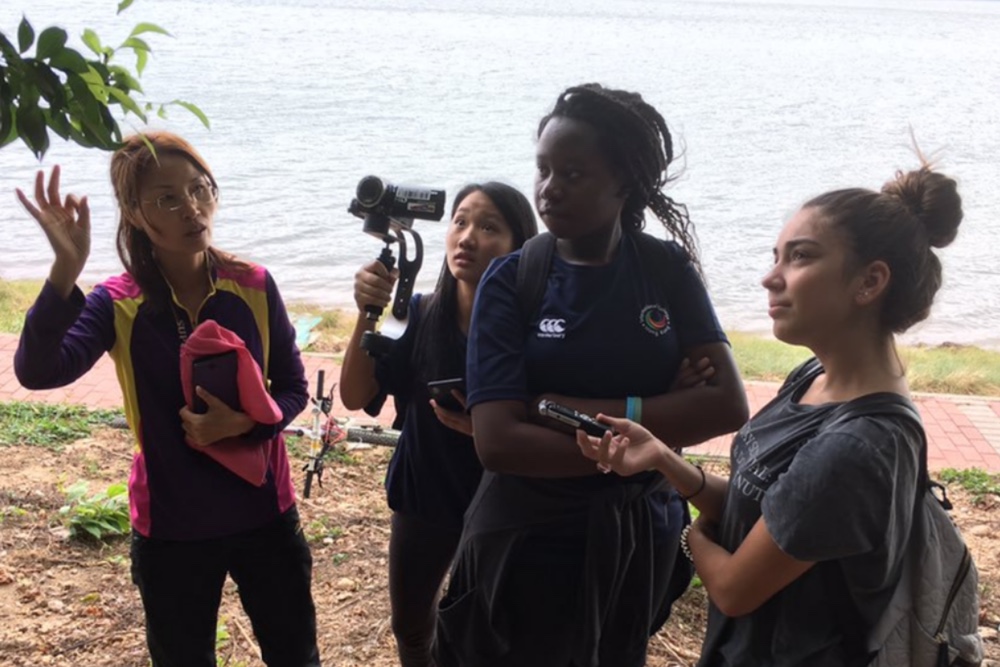 ICHK Documentary Launched
An amazing documentary film created by ICHK students has been launched by Wildstars TV.
The 'Save Agar Trees' production was researched, filmed and edited by Log C Cheng, Liz Onuselogu and Naiara Gómez Guitérrez during CAS+ Week. The team was guided by CAS Coordinator Nicolas Arriaga. They spent time at a number of locations including Kadoorie Farm, the Botanic Gardens, Lam Tsuen, Wo Shek Kok, and Luk Keng villages to raise awareness of the Aquilaria tree species, commonly known as the endangered agar incense tree.
The very tree that gave Hong Kong its name (Hong Kong translates literally as "fragrant harbour") is near extinction, as its resinous wood is in high demand and it is a profitable business for illegal poachers.
Their resulting film is a lovely piece of work which has just been unveiled by Wildstars TV. This global, not-for-profit organisation, inspires young people to do more to save endangered species and habitats through film-making.
The students enjoyed putting their creativity to use, to increase public awareness of conservation programmes, and learned a lot about the agar tree through their research, site visits, and interviews.
The full version of the film is available via this link. Please do take the time to watch this moving piece of film making by our talented students. More information on www.wildstars.tv