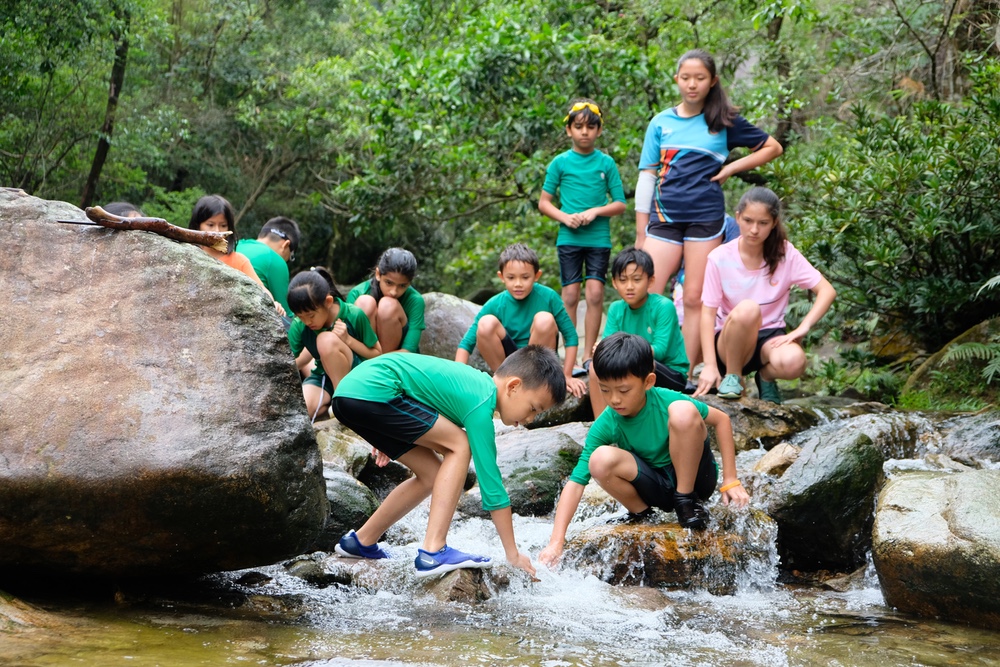 ICHK Secondary staged a spectacular day of outdoor learning for our Year 4 students.
Staff and students organised and ran a special adventure day in the scenic Nam Chung Valley.
The area, which is on the doorstep of our secondary school, offers wonderful opportunities for learning. It is home to many undisturbed habitats, mangroves and freshwater marshes, and is an area of stunning natural beauty.
The day provided opportunities for physical and mental challenges, all of which gently pushed our students out of their comfort zones and helped them to build confidence and resilience.
They enjoyed many different activities including a trail walk, nature investigation and swimming. The event, which was part of our innovative outdoor learning programme, allowed them to learn many new skills, appreciate nature and to flourish in a safe but challenging outdoor environment.
Our teachers reported that the secondary students were outstanding in how they interacted with the Year 4s, showing genuine care, enthusiasm and leadership, and acting as wonderful role models.
We thank the staff and students from our secondary school for arranging the adventure day and we look forward to more joint learning opportunities in the future.