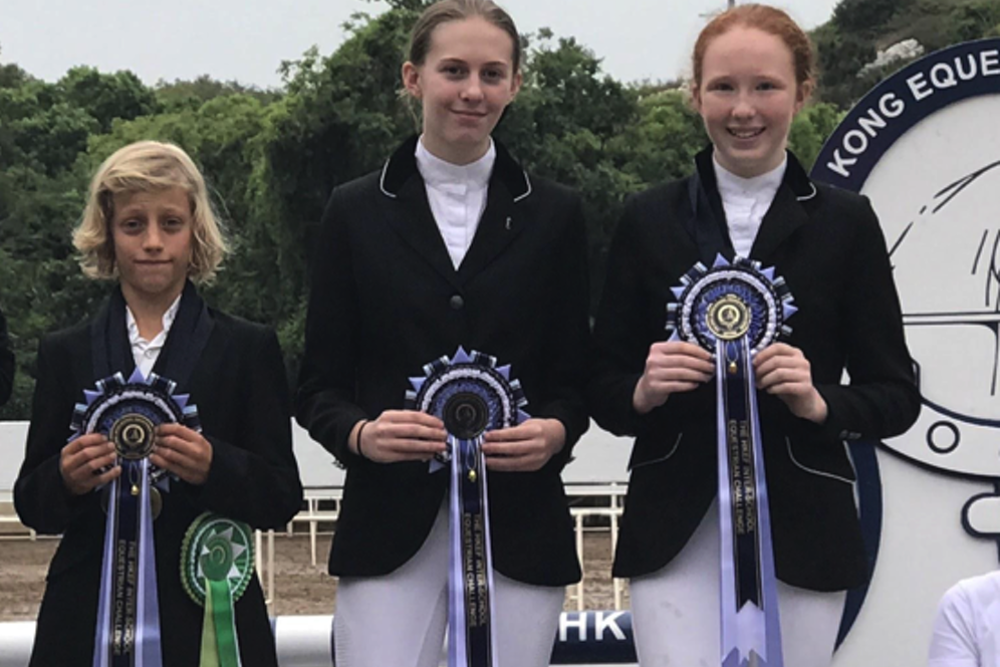 ICHK's horse riders are celebrating success in the Inter-School Equestrian Challenge.
The school was placed second overall in the lower division of the prestigious horse riding competition.
Our accomplished riders won first and second place at the preliminary in Dressage, and second and third place in Jumping at the preliminary.
The Inter-school Equestrian Challenge is the largest competition of its kind, and attracts students from all over Hong Kong. It is the first time ICHK has won an overall award at the competition.
Horse riding is just one of a huge range of extra curricular activities, which helps to broaden and enrich education at ICHK.