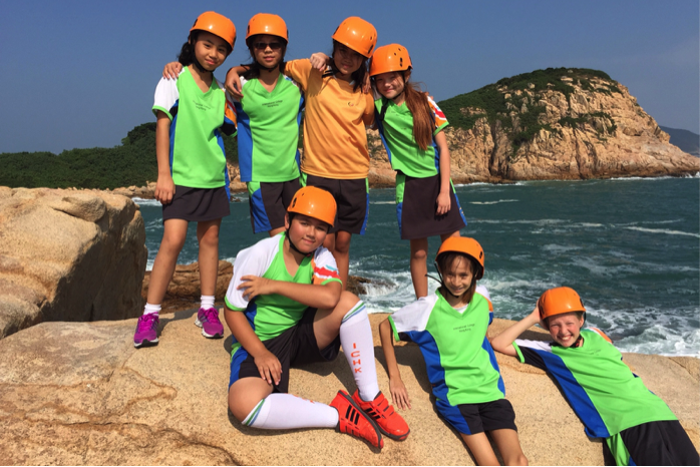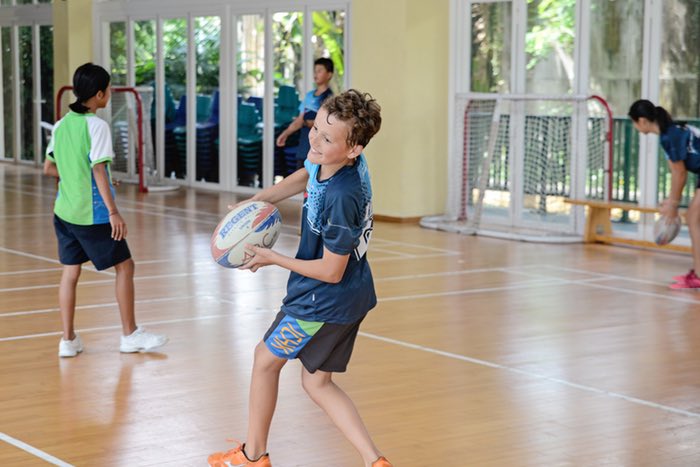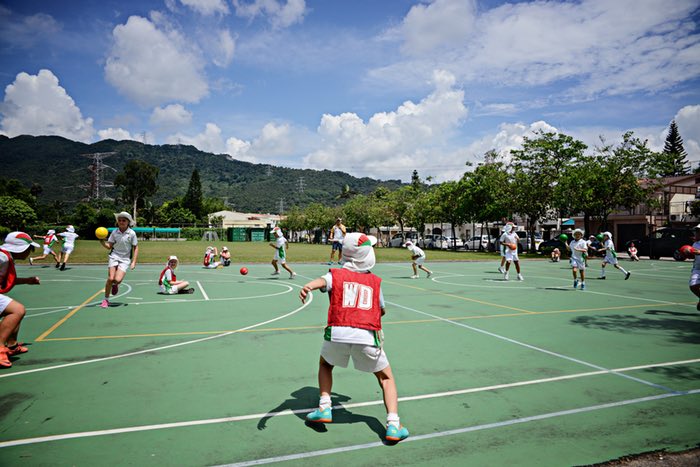 Our main aim is to challenge students to develop character through sport and physical activity. We ask our students to step out of their comfort zone and challenge them to grow in an environment driven by values such as determination, resilience, ambition, self belief and confidence, honesty, integrity, commitment and sportsmanship.
Health includes not only physical well being but also mental and social well being. Thus, we seek to create an environment in which all students feel comfortable and able to represent the school in a sporting context, striking a balance between success and participation. We believe that this contributes towards the formation of lasting friendships and fond memories and that it also contributes to the academic achievement of students through enhanced self esteem and the development of character and virtue, including the traits embodied in the IB Learner Profile.
Our vision is to be the leading school for Touch Rugby in Hong Kong and be known within the wider community for our sportsmanship and enjoyment of Hiking and Outdoor Pursuits.
Our school is situated in a beautiful part of Hong Kong's landscape and we are keen for our students to experience that as fully as possible. The vast majority of students will take part in expeditions involving cycle trips via the Bride's Pool Road, hiking up the Pat Sin Leng, kayaking and sailing on the sea. Through these activities, we hope to instill a sense of awe and wonder in the natural beauty of the world around us.
To learn more about our Physical Education programme, read the staff profile of our PE teachers below.
Raymond Chan
Head of Physical Education

Ben Blain
Teacher of Physical Education
What motivates you to teach PE?
Raymond Chan: As a teacher, I hope that students can enjoy whichever subject it is that I am teaching. I want all students to have fun whilst contributing to their learning about a balanced healthy lifestyle. Most importantly, I am interested in delving into their character and challenging them to consider what kind of values they have and what kind of person they want to be.
Ben Blain: I want every student to learn to be comfortable in their body and to think of themselves as an athlete. It's especially motivating when a student – often a student who hadn't been very interested in physical activity before – finds something that they enjoy and wants to get good at.
What do you think is the students' experience of PE at ICHK?
Ben: I think they find it a varied and enjoyable experience of sport and physical activity. It challenges them to improve their conditioning and gives them the skills and motivation to be lifelong exercisers.
Raymond: Yes, I think they all enjoy it, even though they all probably find it hard at some points!
How is PE at ICHK different from your own experience of PE at school?
Raymond: Although competition is one aspect of PE, we think it is important to retain the sense of simple play in physical activity even into adulthood.
Ben: Absolutely! So, you will see our students engaged in games of Capture-the-Flag or Tag, as well as structured training for performance in sports like touch rugby, soccer and basketball.
Why is Touch Rugby such a central part of your vision for PE?
Raymond : Touch Rugby was selected as the sport to specialise in because although it is a small sided game, it can easily be played together between different ages and genders. An ideal sport for a small school such as ours. We have experienced some success over the years and can confidently argue that we are one of the leading schools if not the leading school in Hong Kong.
Ben: Something that is really important to me, is the numbers of students who have participated in the sport at some level and have been able to gain the character forming experience that it gives people. We're very successful at drawing in students who hadn't previously thought of themselves as athletes through the Touch Rugby tournament that we host on behalf of the HKTA.
What are you most proud of in the PE program?
Ben: The focus on values. Determination, resilience, ambition, self belief and confidence, honesty, integrity, commitment and sportsmanship are the explicit outcomes of our PE programming. You will see and hear these values being taught and discussed in every lesson.
Raymond: I am proud of many aspects of our programme. It's focus on values as Ben mentioned; the variety of sports that we teach, which include some quite obscure sports like Kabbadi; the fitness levels that our students achieve. The data shows that class averages have improved tremendously since we have been teaching here. If I had to choose one thing, it would probably be the way in which our students are able to engage with the natural environment around the school. They get to run, hike and cycle in the country park, go up into the mountains, climb the rock and go kayaking and sailing in the sea. We are very fortunate to be able to offer all of that as part of our delivered curriculum.