Head of School Welcome – Secondary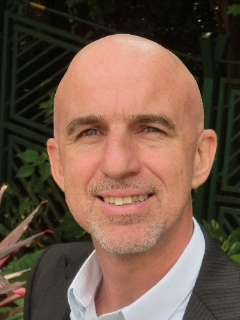 Toby Newton
Head of School
ICHK Secondary
Welcome to ICHK Secondary.
As Head of School, I would like to take a few minutes to introduce our community, and to outline the values and commitments that are closest to our hearts and which animate our vision.
ICHK was established in 2009, to provide places for students from our three primary partners. We are proud of our mission – to respect and meet the needs of all students who join us, throughout their school careers, as they develop into autonomous, self-directed learners, and move on to the university of their choice and life beyond.
Our partners wanted a 'through-train' to a secondary school that matched their own philosophies of education. One that would be student-centred and community-minded. One that would make children feel welcome, cared for and thoroughly at home. One that would be small by intention and small by design: characterised by its flexibility, responsiveness, attention to detail and openness to creativity and innovation.
They wanted a school that would hold the highest expectations for its learners and for its staff. A school where students would thrive. A school where teachers would be the best they could be.
ICHK is that school. At the heart of everything we do is a fundamental commitment: to provide our students with the very best education we can offer, day in, day out, year on year. That is why our class sizes are small, our curriculum innovative, our campus green and spacious, our teachers passionate, and our community intimate and enabling.
Our focus is relentlessly future-orientated. We know that change in the world is constant and accelerating. We know that students need a new and wider set of skills if they are to meet the challenges that await: that, in an information and ideas based economy, it is attitudes and mindsets, no less than qualifications, that will underpin ongoing performance and success. And so we have created – and continually evolve – a school experience that best prepares young people for that future.
By digging deep into our website, you will come to understand more.
You will discover Human Technologies, Big History, Digital Creativity and Visual Thinking. You will read about our 5+1 pastoral model, ICHK College Rules, and Free Learning. You will encounter our emphasis on savoir faire – having students thinking like a scientist or a mathematician or an actor or a poet. And about the ways in which we promote critical thinking, independent learning, collaboration, collegiality, commitment and leadership.
Enjoy your visit to ICHK: a school where, as a community, we push out of our comfort zones, where we never rest on our laurels, where education is everything we do. A school, in short, where we are all learning together, thoughtfully.