We are very proud to be the first accredited  Forest School Development Centre outside the UK. This award is an important milestone in our vision of being a leader in outdoor learning and Forest School education in Hong Kong.
Our beautiful green campus at Hong Lok Yuen provides us with the perfect location to develop this pioneering approach. Our qualified Forest School leader is delivering a structured curriculum, and we have plans to train more of our teachers over the coming year.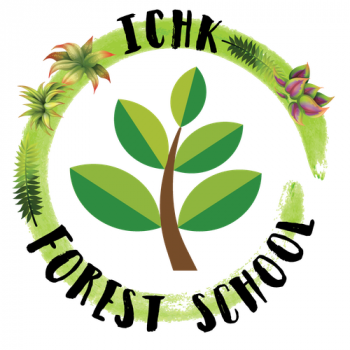 We passionately believe in this approach, and we are committed to providing our students with quality outdoor learning experiences. We engage them in activities, which as well as developing a deep appreciation for nature, encourage them to become independent, solve problems, use their imagination, take appropriate risks within boundaries and initiate learning for themselves.
Research shows that if children have regular access to a rich outdoor environment, they will have greater self-esteem, be more confident and develop better concentration, resilience and independence.
Innovative work has been completed to create our very own outdoor classroom in our grounds. This beautiful area, called 'The Woods' is an ideal setting to deliver our Forest School curriculum. Ultimately we want to introduce some food production at the school, educating students about the environment and creating a new farm area.
The development of our Forest School is aimed at further enhancing our educational programme.
The Forest School philosophy is being embedded into the curriculum, and students are experiencing regular lessons in beautiful locations including Tai Po Kau.
Links have been forged with Kadoorie Farm and Botanic Gardens, where we have integrated our units of inquiry with workshops led by their experts. Through these  sessions, students gain a deeper understanding about sustainability, animals, biodiversity, trees and plants, whilst exploring the beautiful natural environment of the farm.
These are all the experiences which will help our students to thrive, and prepare them for the next stage of their educational journey.