Head of School Welcome – Primary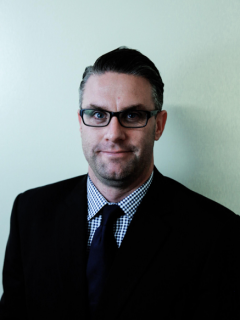 Adam McGuigan
Acting Principal
ICHK Hong Lok Yuen
Welcome to ICHK Hong Lok Yuen, a dynamic community school with a long history, set in the beautiful New Territories.
Ours is a school which is a world away from the bustle and crowds of the city.  A school with a solid education programme, led by inspirational teachers, which has been attracting children from all over the world for more than 34 years.
At the heart of our school is our commitment to ensuring that every child is happy and cared for. We know that happy children make good learners and our dedicated teachers strive to develop confident young people with creative and inquiring minds.
Our beautiful campus is located in green and spacious surroundings, encircled by mountains, and our vision is to be a leader in Forest School and outdoor education. In our school garden, children grow their own herbs, vegetables and flowers. Our playing field allows them the opportunity to play and enjoy sports in the fresh air, and our spacious campus offers unrivalled opportunities for outdoor learning.
In our close-knit community, staff, parents and children know each other well. Time and time again, parents say that as soon as they walk through the gates, they know instinctively they have found the school they want for their children. Many teachers have worked here for over a decade, providing real continuity, and I am proud to know every child by name.
Parents always talk about the Hong Lok Yuen community, even many years after they may have left Hong Kong, and so many return to visit us time and time again. We have alumni returning with their own children and all tell us they cherish their time here. In all my years as an educator, working in different parts of the world, I have never experienced such a strong community spirit as that at Hong Lok Yuen.
Whether you are a parent looking for a first class education for your child, a teacher interested in working in a happy, dynamic environment, or you're interested in what an international education can offer, we would be delighted to welcome you.