The Epistemic Apprenticeship
With these words, all students understand, and are encouraged to work hard at being who they want to be.
This is a critical part of the 'epistemic apprenticeship' which is built into the fabric of our school.
The term, coined by the Professor of Psychology and Education Guy Claxton, underscores the ways in which school provides guidance and role modelling for every aspect of students' performance.
This includes not just academic work but the social, emotional and values-driven dimensions of students' lives.
Essentially it is about creating an environment and opportunities to serve an apprenticeship in being the best you can be.
This is an approach we have been developing and refining for a number of years at ICHK, through our innovative Human Technologies and outdoor learning programmes. All learning and teaching is framed through the HT lens, offering students a toolkit for becoming better human beings in an ever-changing world.
Our goal is to create and sustain a mental and physical environment in which it makes sense and is possible for students to want to be and to build towards being the best people they can be.
We understand that the point of an apprenticeship is not the immediate performance, so much as the cumulative development that is going on behind the specific tasks.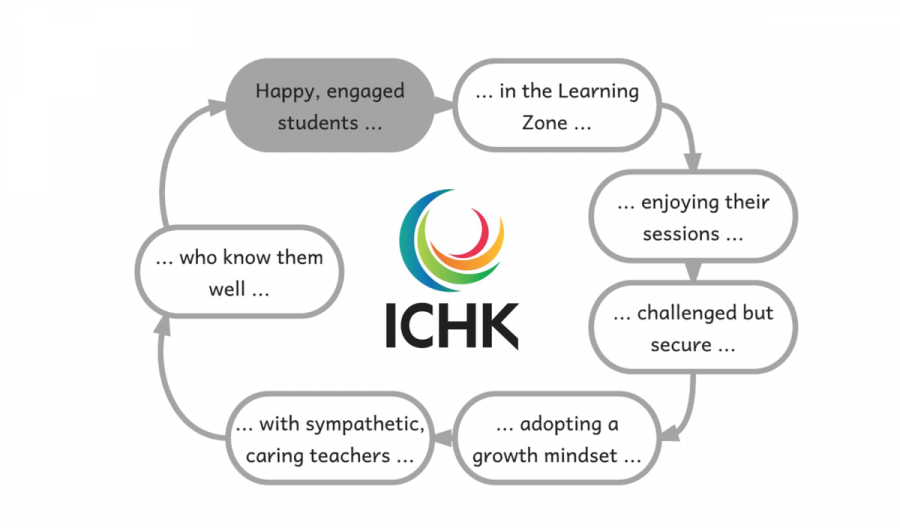 Therefore we are proud to offer regular occasions for our students to rehearse being happy, confident, intelligent, collaborative, dependable, considerate, gracious, self-motivating, ethical, proactive warriors.
To find out more about the thinking with respect to some of our innovations, external examinations, and the many other ways in which we try to get the balance right between tapping students' potential while ensuring their holistic welfare, and encouraging them to enjoy their school experience, click here.