Free running invites participants to use creativity, skill and strength to find new ways to navigate a landscape. It is fun, engaging and highly motivating for those who participate. It takes a space (urban or otherwise) and turns it on its head, drawing new functions from an existing, very fixed, form.
In much the same way, Free Learning aims to provide students with an intellectual landscape through which they can playfully discover their own path. It promotes creativity, individuality, team work, freedom and taking responsibility.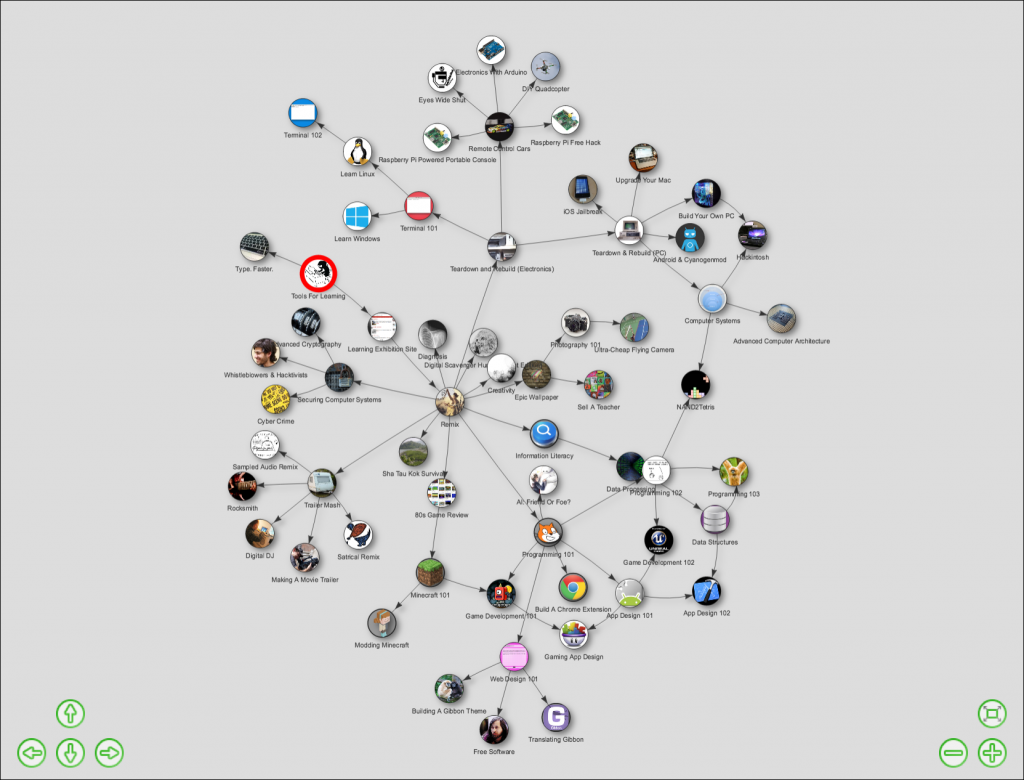 As a teacher, working in the traditional school paradigm, it is possible to construct teaching and learning opportunities that focus on all students, and that reach a minimum standard for most. However, to make these engaging and motivating, teachers have to work themselves ragged, and in time, learning becomes rote and sterile. Both students and teachers jump through hoops together, to achieve things many students are simply not interested in, or are encountering at the wrong time. Those who are engaged soar, a mass in the middle push on in spite of it all, and the remainder suffer through unwillingly.
Free learning dispenses with the pretence that students need to follow a certain path as a group, by simply:
Offering a large online menu of (in my case) ICT learning choices for students to study from (we call these units, and they look like this).
Allowing individuals and small ad hoc groups to chose their own path and pace through the units on offer.
Providing a way for students to record which units they have chosen as they progress, and then to submit evidence (e.g. photos, work itself, text) for each unit. This can be done via our Free Learning Gibbon module, or some other method.
Providing a way to map learning outcomes to units, and ways to see what students are currently working on, where they have already traveled, and what outcomes they have covered (or not)
Assessing learning formatively based on observation and discussion, with aspects of summative assessment based on student submitted work and other evidence.