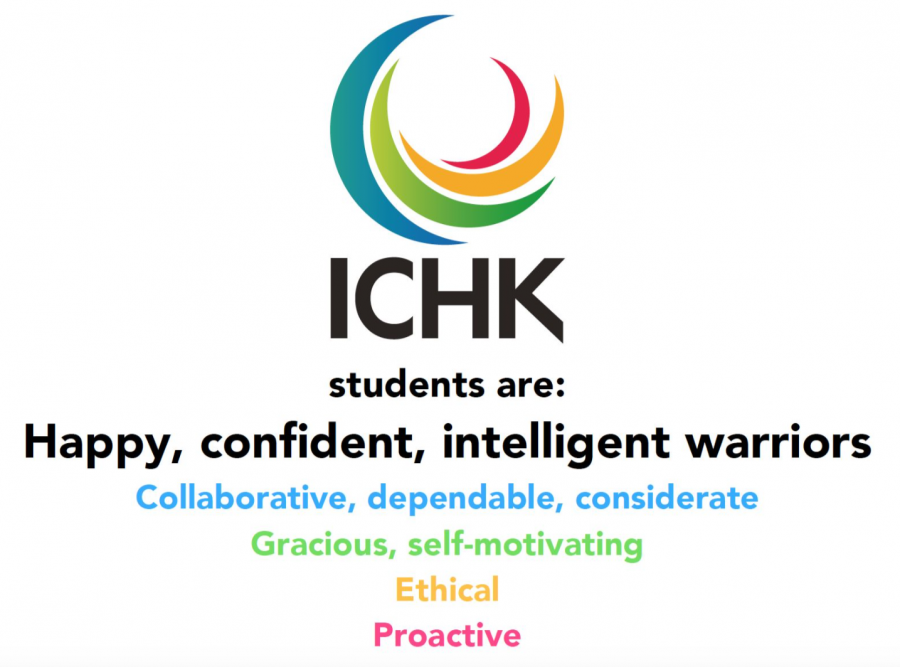 The ICHK Transitions course is an innovative programme which supports Year 7 students with their move to secondary school.
Throughout the year, they follow a unique programme, which aids them with their training to become 'happy, confident, intelligent warriors'.
The new programme, introduced in 2020, aims to support our youngest students to respond to changes in both their thinking and their environment with confidence and resilience.
The ICHK Transitions programme has been specially developed to emphasize our school's commitment, through the 5+1 model, to the work of educational theorist Kieran Egan. This states that children slowly climb through five different ecological zones as they journey to adulthood. In each zone, they come to understand the world in different ways.
As students move from primary to secondary, they shift into a newly configured experience of what Egan terms the 'Romantic' phase, which gradually morphs, during Year 8 and especially Year 9 into the 'Philosophic' phase.
Romantic Transition Teacher Nelly Loi-Fung leads the course, together with Head of Year 7 Ben Blain. Nelly's role is to support our youngest students as they strengthen and consolidate their romantic disposition towards cognitive activities, and begin to establish a more philosophic engagement with knowledge.
Weekly lessons are held, with a particular emphasis on literacy and public speaking – the skill sets necessary for academic, personal, and social engagement and learning.
The course is closely linked to the ICHK Approaches to Learning, offering students opportunities to develop these skills, along with a growth mindset, which is also key to our 5+1 pastoral model.
The transition from primary to secondary school is a critical time that is considered to be challenging for students due to environmental adjustments, psychological distress, and developmental changes. This transition generally requires students to move from a familiar and flexible school environment to a larger and more intimidating educational setting. It also means that they need to establish new friendships at a time when peer acceptance is extremely important.
With this course, ICHK continues to evolve its school experience, pushing the boundaries and expectations with regards to what secondary education should offer young people, and ensuring that it best prepares our students for the years ahead.