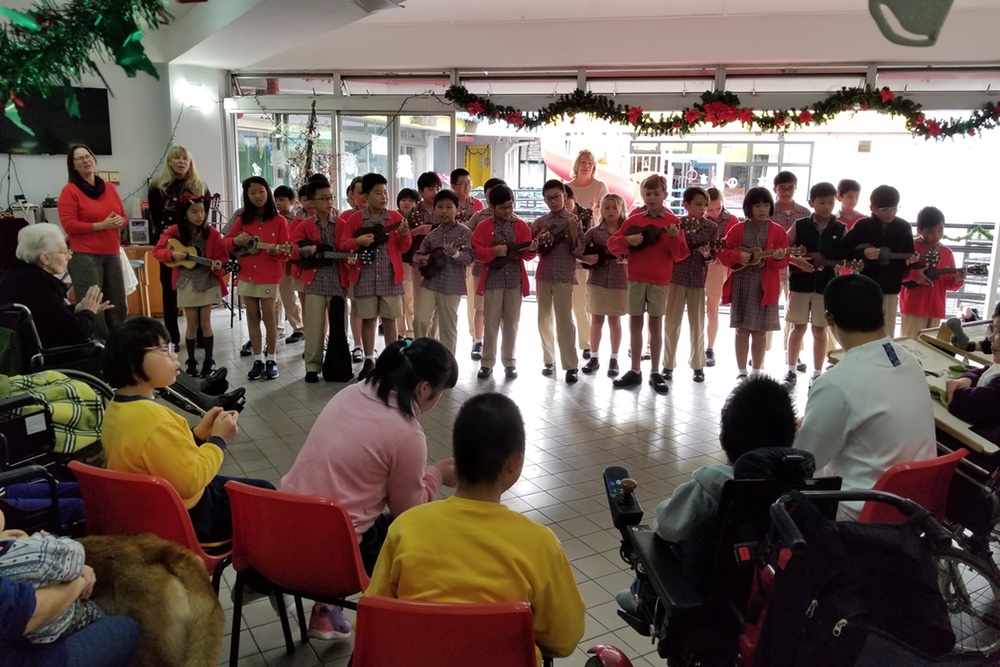 Helping Others at Christmas
Year 6 students have been spreading Christmas cheer this week.
They visited the Home of Loving Faithfulness to sing Christmas songs and spend time with the residents.
The school has a long affiliation with the home, which provides residential care for children and adults with disabilities.
They also planned and ran their own Christmas market, making their own goods and raising $5,000 for the Society for Community Organisation.
The events provided real opportunities to develop relationships, break down barriers and give back to the community – all values that are taught at our school.
Well done to our students.