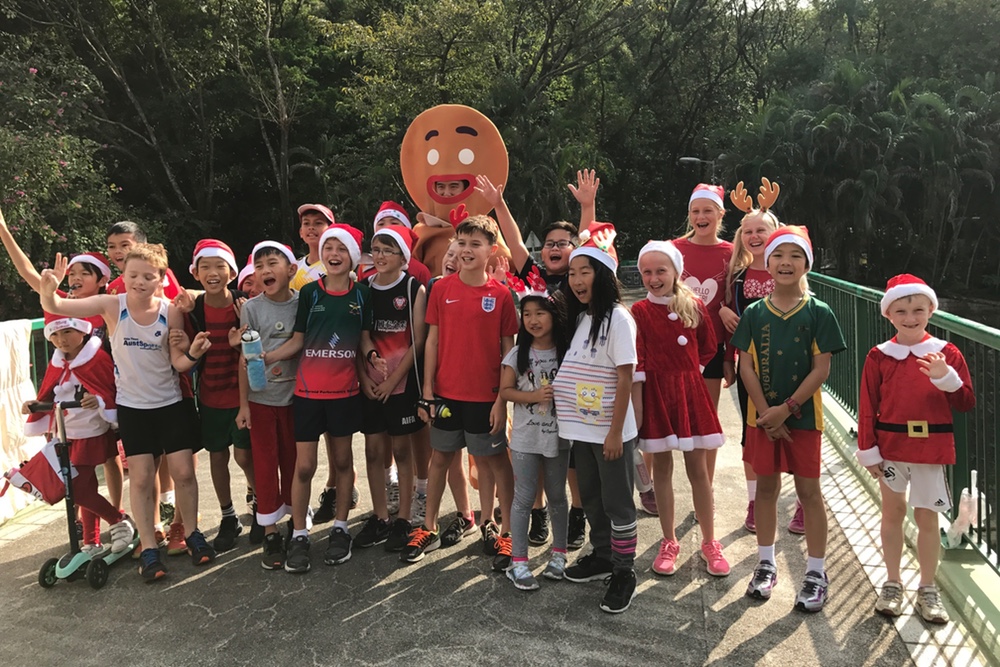 A giant gingerbread man and a group of young Santas have celebrated the end of term in their own unique way.
Students and families took part in The Great Santa Run – a 6km race along the Tai Po Waterfront.
The Christmas themed event was organised by Year 6 teacher Brendan Lee, in celebration of the end of a great term of learning.
It was followed by a series of festive games and a special prize-giving at the primary school.
Mr Lee said: "It's been another rewarding year and as 2016 draws to a close, it is a great time to pause and reflect. I wanted to have a special farewell to the year for an amazing group of students that I have the privilege to learn and teach from. "