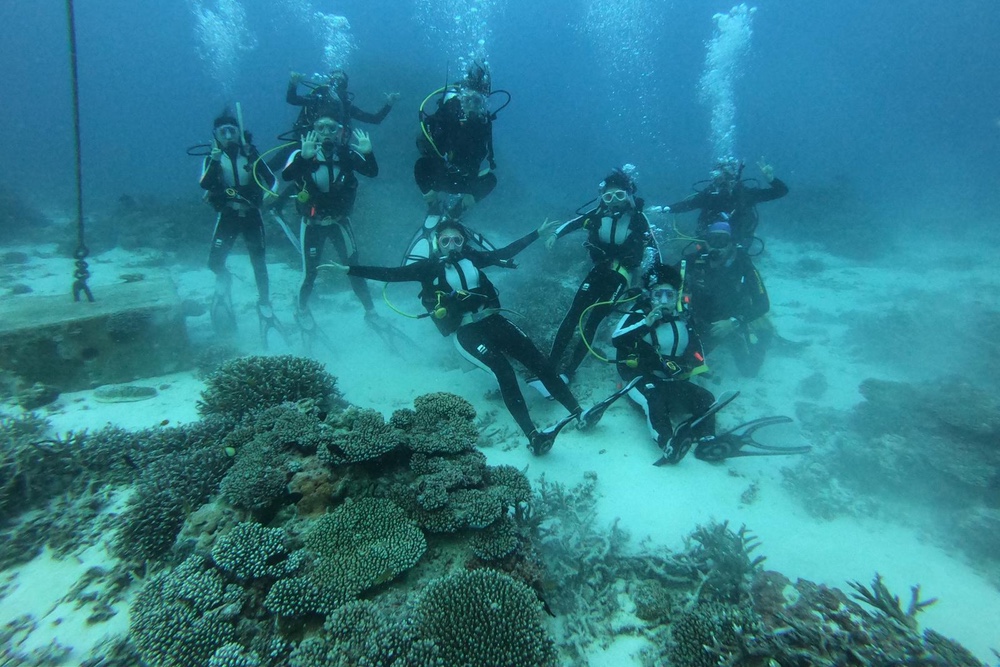 Great Barrier Reef Learning
Senior science students are enjoying the educational experience of a lifetime, at the Great Barrier Reef.
A small group of students and teachers are visiting Lady Elliot Island Eco Resort, a coral cay at the south tip of the World Heritage Listed Great Barrier Reef.
Situated within a highly protected 'Green Zone' the island is a sanctuary for over 1,200 species of marine life and is known for its abundance of manta rays, turtles, amazing array of spectacular marine life and un-spoilt coral reef.
The students are experiencing a variety of reef and nature-based activities including encounters with marine creatures, SCUBA diving and snorkeling.
They are observing and collecting data to help scientists paint a picture of the reef's health and the distribution of marine animals. Using this information reef managers like the Great Barrier Reef Marine Park Authority will be able to better manage the reef for the future.
This is the first trip we have run to Australia and we are delighted to be providing such an amazing opportunity for our students.