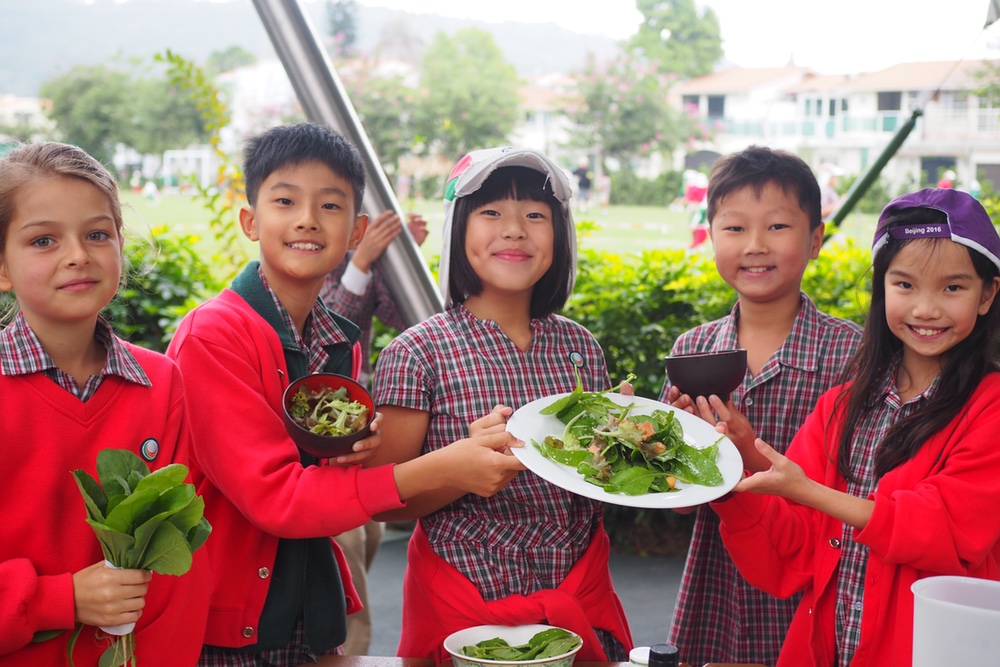 Gardening club's bumper crop
Green fingered students have been enjoying the delights of their first harvest.
Our keen young gardeners have been busy all term tending their plots. They have been tilling the soil, planting seeds, weeding, composting and looking out for pests.
This week they collected their first harvest of the season, and were able to enjoy a scrumptious salad of carrots and lettuce.
A wide range of vegetables including sweet corn, beans, tomatoes and even papayas, is being grown in the school garden. Each year group has its own bed, where they also grow herbs and flowers.
Students have even managed to make their own organic compost with the help and expertise of our caretaker Rocky, who does a splendid job of looking after the garden area.
Club Leader Ho Mei Chau said: "Our school garden is developing very well. Our gardening club promotes in each child an attitude of care and concern for the environment."