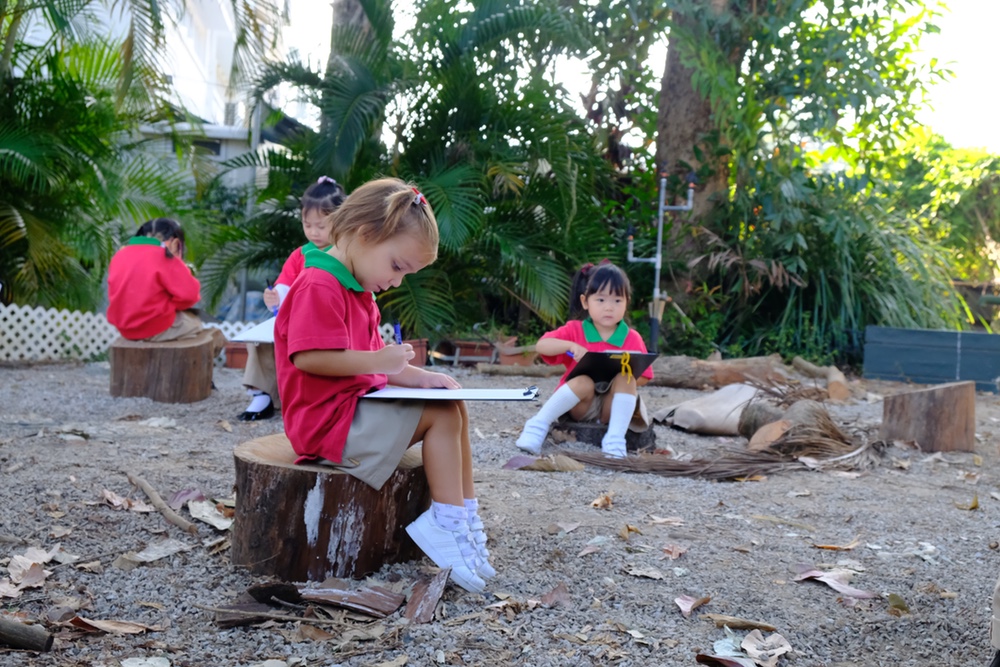 Garden transformed into Forest School area
Innovative plans to develop our very own Forest School are moving forward.
Work is underway to transform our school garden into an outdoor learning area for students.
This is the first phase of our plans to develop an outdoor classroom and Forest School area at our Hong Lok Yuen campus.
Design work in the garden has already been completed and landscaping work will be carried out by the end of the year. The design will be as natural as possible, and will include a play area, circular seating area for tool and fire work.
Students will be able to carry out a range of outdoor learning activities such as gardening, composting and creating worm farms. The second phase of our plans will focus on developing areas around the school field.
Ultimately we want to introduce some food production at the school, educating students about the environment and creating a new farm area.
Our vision is to be a leader in outdoor learning and we are expecting to be recognised as a Forest School Development Centre by next summer.