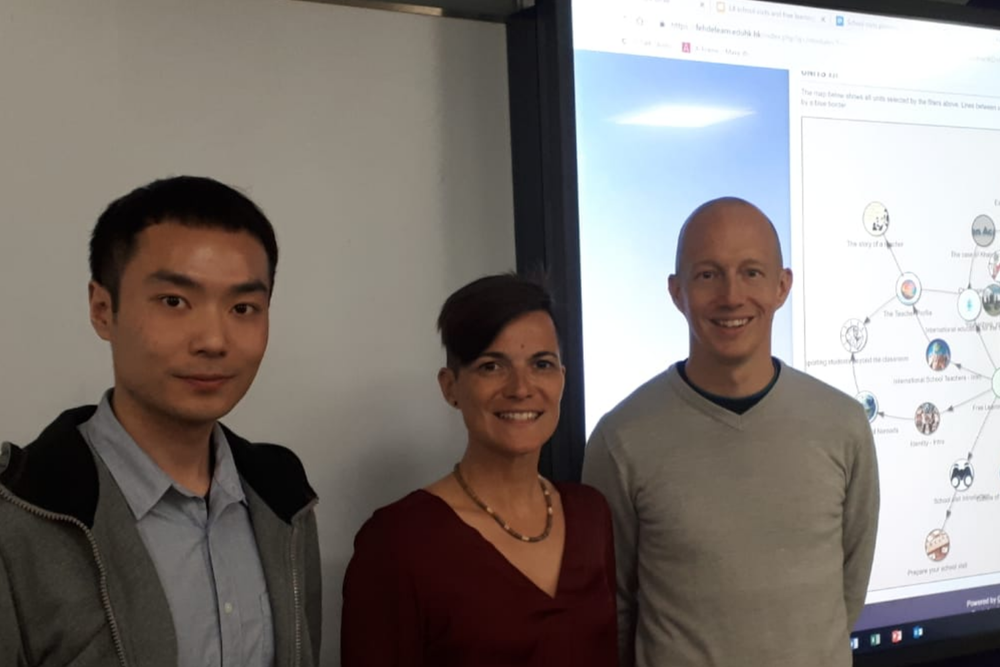 ICHK's Free Learning programme has been rolled out to a group of trainee teachers at the Education University of Hong Kong.
The programme has been the focus of a university research project over the past year. EdUHK Lecturer Elke Van dermijnsbrugge has been working on a postgraduate paper on the impact of Free Learning on student learning.
This has led to her developing her own Free Learning based course on international education, which EdUHK are encouraging her to pilot as an approach to blended learning.
The aim is to ultimately develop a framework for implementing Free Learning on a larger scale in secondary and tertiary education.
Elke has been working closely with our school, because she believes in the strength of what we are offering as an innovative learning approach and believes the university can learn from this.
ICHK's Director of Technology, Pedagogy and Assessment Ross Parker visited EdUHK to work with a new cohort of student teachers before they embark on their own Free Learning studies.
ICHK is delighted to be sharing its innovations, and to see a different demographic of student use our pedagogy in their studies.